TSU Athletes Winning On All Courts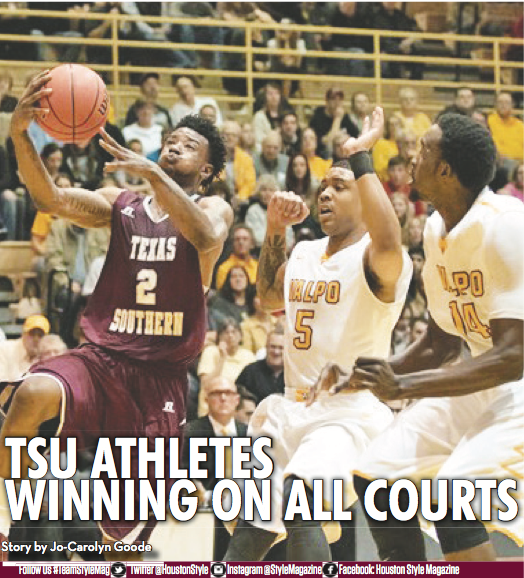 Playing ball is a pastime of little boys everywhere across the country. With each bounce of the ball one can see the glimmer in their eyes as they picture themselves on the courts of high school, college, and the NBA. But how many of those little boys picture themselves in a cap and gown? Not too many.
A recent report from Penn GSE's Shaun Harper claims that there are shocking racial disparities in student-athlete graduation rates continuing despite skyrocketing NCAA revenues. Harper notes that although big name universities are receiving high rewards from the performance of black male athletes on the court that the same black male athletes are loosing academically. Black male athletes graduation rates are poor compare to most groups of undergraduates.
Harper noted that during the 2014-2015 academic year, 53.6 percent of Black male student-athletes graduated within six years, compared to 68.5 percent of student-athletes overall. Breaking that down even further when comparing Black male undergraduates to undergraduates in general and the gap widens.
In 2003, NCAA implemented the Academic Progress Rate (APR) as a way to reform the academics at universities by holding them accountable for the academic progress of their student athletes through a team-based metric that accounts for the eligibility and retention of each student-athlete for each academic term. This was the first time NCAA developed a program of this sort. A university's APR is calculated by a combination of eligibility and retention of all student-athletes.
Here at home Texas Southern University looked at its graduation rates and thought they could improve. In 2008, TSU was listed among the worst schools due to low graduation rates with a total of 29%. However, they were able to pull that up 54% having 58 student athletes graduate in six years compared to 14 in 2009. These percentages reflected positively with their APRs coming up from 833 in 2009 to 970 in recent years.
Why was TSU successful? They hired tutors and others to work with athletes on a personal level to meet them where they were academically. The staff went through professional development workshops to strengthen skills and teach with a new approach. Students and faculty began to see results and the NCAA took notice. NCAA awarded TSU an $80,000+ Accelerated Academic Success Program Initiative Grant for the 2015-2016 school year to continue their work of improving the success rate of their athletes.
When you see TSU athletes in places like The Big Dance of March Madness they did so with hard work on and off the court. The tenacity of faculty coupled with that of student athletes allows TSU to consistently improve their graduation rate and make them a sought after institution of higher learning. And the discipline and strength that is built into their athletic program will continue to make student athletes dance all the way to the big game for years to come.
Texas Southern may have lost in the opening-round game of the National Invitation Tournament to Valparaiso ending with an 18-15 overall record. But they are still winners with academic rewards that will far outlast their days on the court.
For more information, visit www.tsu.edu.