Governor Abbott Appoints Four To The Nueces River Authority Board Of Directors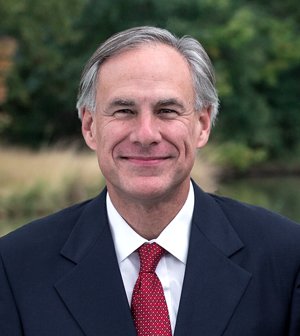 AUSTIN – Governor Abbott has appointed Alston Beinhorn and Mary Beth Delano for terms set to expire on February 1, 2017 to the Nueces River Authority Board of Directors. The Governor additionally appointed Dan Leyendecker and Trace Burton for terms set to expire on February 1, 2019. The authority shall administer the control, employment, and conservation of the waters of the Nueces River Basin, forestation and reforestation, groundwater, storm water floodwater, water quality control, solid waste, and parks and recreational facilities.
W. Alston Beinhorn of Catarina is a retired chief executive officer of Banque Heritage Asset Management. Prior to that, he was a vice president with Citigroup for over 26 years in the U.S., Singapore, United Kingdom and Canada. Beinhorn received a Bachelor of Arts in English Literature from Amherst College.
Mary Beth Delano of Corpus Christi is a realtor with Re/Max Associates. She is a member of the Corpus Christi Association of Realtors, Texas Association of Realtors, National Association of Realtors and the Council of Certified Residential Specialists. In addition, she is a member of Las Donas de la Corte and Parkway Presbyterian Church. She previously served as president and member of the Junior League of Corpus Christi and a member of the Charity League. Delano received a Bachelor of Arts from the University of Texas at Austin.
Dan S. Leyendecker of Corpus Christi is a civil engineer and president of LNV, Inc. He is a member of the Texas Society of Professional Engineers, American Water Works Association, and the American Society of Civil Engineers. In addition, he is a volunteer with the Corpus Christi Mustangs. Leyendecker received a Bachelor of Science in Civil Engineering from Texas A&M University.
Jesse Byron "Trace" Burton III of San Antonio is a partner in the law firm of Uhl, Fitzsimons, Jewett & Burton, PLLC, and is certified in Oil, Gas and Mineral Law by the Texas Board of Legal Specialization. He is a former member of the Texas Unclaimed Minerals Proceeds Commission. He is a fellow with the San Antonio and the Texas Bar Foundations and former board member of the San Antonio Chapter of the American Red Cross. In addition, he is chairman of the Christ Church Endowment, Inc., on the vestry of Christ Episcopal Church, an advisory board member of the Children's Bereavement Center of South Texas and a member of The Texas Cavaliers. In 2015, he received the San Antonio Business Journal's "40 Under 40" Award. Burton received a Bachelor of Arts from the University of Texas at Austin and a Juris Doctor from Texas Tech University School of Law.
For more information, visit gov.texas.gov