Saging Not Aging: Means Future Generations Will Learn From The Wisdom Of Others
Becoming A Sage: Discovering Life's Lessons, One Story at a Time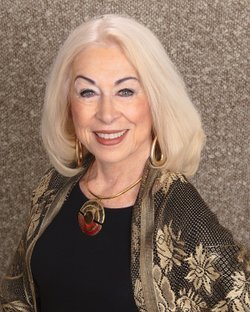 "Courageous, transparent, and insightful. Here is a memoir of a different and delightful sort. From an early onset storyteller through challenges, successes, and failures, Sharon emerges as an elder who is aging consciously and positively—an authentic sage. Reading Sharon's memoir is like sitting with her, sipping tea, and being in the presence of incarnate wisdom and inspiration." –Jack Williamson, chaplain, Colonel, USAF (Ret), co-facilitator, Boulder, Colorado, chapter of Sageing International
Boulder, CO, March 22, 2016 - The force is with Sharon Wegscheider-Cruse in her latest book Becoming A Sage: Discovering Life's Lessons, One Story at a Time (HCI Books -- $15.95). As a framework for gaining wisdom, Wegscheider-Cruse reveals the secret elements that give power to becoming a "human 'being' rather than a human 'doing'."
"Sages are powerful and wise…Sages take their earned wisdom and manifest it in their outer worlds…"
Confined into a two-part book, Wegscheider-Cruse generously offers lessons she has learned from her personal experiences from the early years to the golden years and ends with a finishing touch on the essentials of being a sage. This book is purposed to encourage everyone to reflect their own experiences, write them down and rather than ignoring them, share them over and over again. Becoming A Sage is a blueprint for the world to share their experiences. "When we have meetings of sages, imagine the wisdom shared!"
In part one, Wegscheider-Cruse shares short, clipped memories of her own life journey—"the deep lows, the soaring highs, the mundane and the magnificent." In a cozy storytelling manner, she builds a relationship with her readers as if they were her very own child. Each short story is accompanied with the lesson she learned from that moment in her life.
"Transformation is the path to becoming a sage… We are never finished products; each time we add new learning to what we know, we become wiser…It is important that our stories do not wither and die with us."
Part two briefly and concisely defines what a sage is and how to become one. With nurturing precision, each sentence in part two offers clarity on how an individual fulfills their life's purpose. "Experience. Glean wisdom. Transform. Change... We transform as we fully experience life."
Highlights from the book of Sage qualities include:
• Think clearly. They are not overwhelmed or scattered.
• Work out problems. They don't stay stuck or confused.
• Make decisions. They don't procrastinate or waver.
• Make things happen. They know someday is now.
• Influence events. They are leaders rather that followers.
• Win the respect of others. They don't demand it.
• Take charge of a situation. They don't wait needlessly.
• Have a vision and carry it out. They don't accept current circumstances.
• Be a force that unifies. They are creators, not destroyers.
The short stories, the lessons learned and the wisdom given in Becoming A Sage helps the reader to find tranquility as they examine their own life. This is a book to pay attention to for many generations to come, as wisdom is always timeless. This book will never leave the reader's bookshelf, and just might have sitting next to it a collection of the reader's own short stories and life lessons.