Business Steady for Port of Houston Authority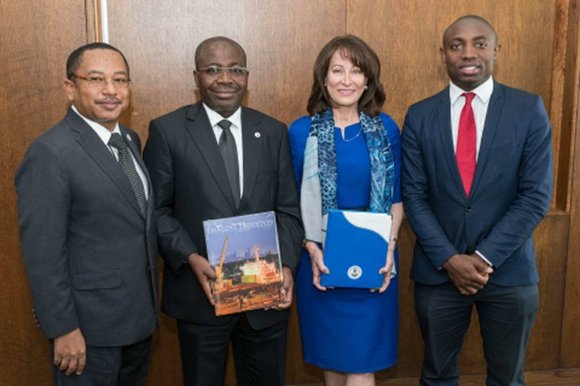 During the month of February, nearly 3 million tons of cargo crossed Port of Houston Authority docks. Today, in his report to the Port Commission of the Port of Houston Authority at its regular meeting, Executive Director Roger Guenther stated that this steady business "demonstrates the Port Authority's resiliency, and the diversity of its operations."
In February the Port Authority showed a decline of 12 percent in general cargo, driven primarily by a drop in import steel; however container volume held steady, with a slight growth of 1 percent.
Guenther noted that at the same time last year, loaded container volume was up nearly 18 percent, due to the diversion of cargo from the West Coast. He emphasized that a decline of only 2 percent over the first two months of 2016 from that strong showing demonstrated "we have successfully retained a tremendous amount of the business that was diverted."
Growth is one of the Port Authority's four strategic goals. Guenther highlighted recent growth accomplishments – securing a new service with ACL/Grimaldi Lines and lease agreements with AGRO Merchants Group and Ridge Development – as examples of progress towards becoming America's distribution hub for the next generation.
Among other business, the Port Commission entered into an amendment and renewal of its Memorandum of Understanding with the Panama Canal Authority. The Commission also entered in a Memorandum of Friendship and Trade Cooperation with the Gabon Ports and Harbors Authority-OPRAG.
During the meeting, students from the University of Houston Gerald D. Hines College of Architecture and Design provided the Port Commission an update on its entrance canopy project for the Turning Basin Terminal Main Gate. Installation of the canopy, designed to "celebrate the importance of arriving at the port," will begin in July, with completion set for August.
About the Port of Houston Authority
For more than 100 years, the Port of Houston Authority has owned and operated the public wharves and terminals of the Port of Houston – the nation's largest port for foreign waterborne tonnage and an essential economic engine for the Houston region, the state of Texas, and the nation. It supports the creation of nearly 1.175 million jobs in Texas and 2.7 million jobs nationwide, and economic activity totaling almost $265 billion in Texas – 16 percent of Texas' total gross domestic product – and more than $617 billion in economic impact across the nation. For more information, visit the Port Authority website at: www.portofhouston.com.