Intel Commercial Dancer Paige Fraser & Ailey II Dancer Lloyd A. Boyd Didn't Let Scoliosis Stop Their Dreams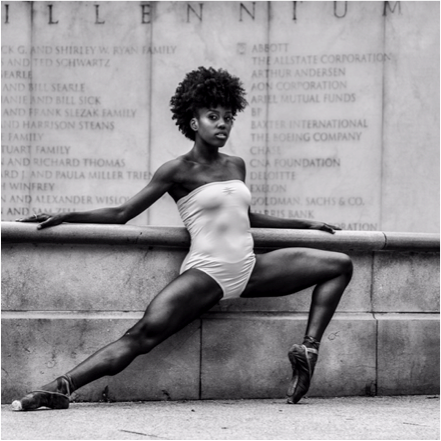 Paige Fraser soars and twirls effortlessly in the latest Intel commercial highlighting the company's new innovations in computer technology.
But if you look deeper, technology isn't the only awe-inspiring beauty in the commercial. It's Fraser whom suffers daily from scoliosis – a sideways curvature in the spine.
"I do experience muscle tightness because if your spine is S-curved, one side is compensating for the other, which then pulls on your pelvis, which then makes one leg longer than the other," Fraser, 25, says while sitting inside a rehearsal studio at Visceral Dance Chicago, a contemporary dance company of which she is a founding member.
"I've been dancing professionally for five years. I've been dancing with the condition for about 12 years… it's a blessing to be able to move and keep up with my coworkers," she says.
Fraser began dancing at 4 years old. According to her mom, she wouldn't stop singing and moving around, so she put Fraser in ballet. Yet, while a freshman at The Ailey School in New York, Fraser received the worst news of her young life. "I had a curvature in my spine," she explains. "The first doctor visit I had, I was told I needed surgery.
The Bronx native thought she would never dance again.
About 7 million people in America are living with scoliosis, an incurable disorder. The primary age for diagnosis is between ages 10 and 15, according to the National Scoliosis Foundation.
For more information go to http://www.blackdoctor.org