Jay Electronica Is Going On Tour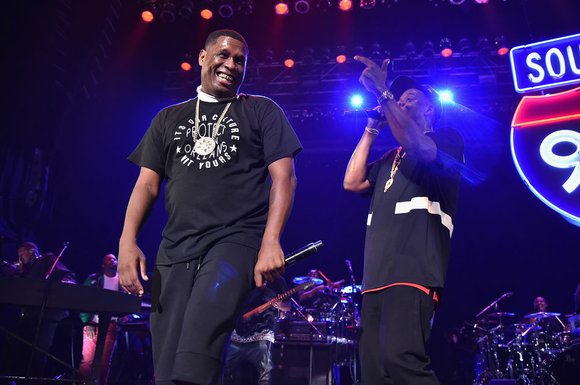 Jay Electronica's Periscope streams have been getting more attention than his music (or lack thereof) lately, but apparently the mysterious rapper is ready to do a few performances around the United States.
The 5-date tour is about as short as you can get while still calling something a tour. It makes only west coast stops, with the exception of one date in Chicago. Check out the list of dates below and a tour poster up top.
03/30 - San Francisco, CA - 1015 Folsom
04/02 - Seattle, WA - The Neptune Theatre*
04/03 - Chicago, IL - Metro
04/13 - San Diego, CA - Music Box
04/17 - Sacramento, CA - Harlow's
(* = J Dilla Tribute show)
Jay Electronica's movement in 2016 have included a promo video for Toyota, verbal shots at Kendrick Lamar & 50 Cent, a track called "The Curse of Mayweather" and Just Blaze playing an unreleased track at a DJ set. There is no word on the status of his long-delayed debut album.
For more information go to http://hotnewhiphop