Joey Bada$$ Says He Might Drop Two Albums In 2016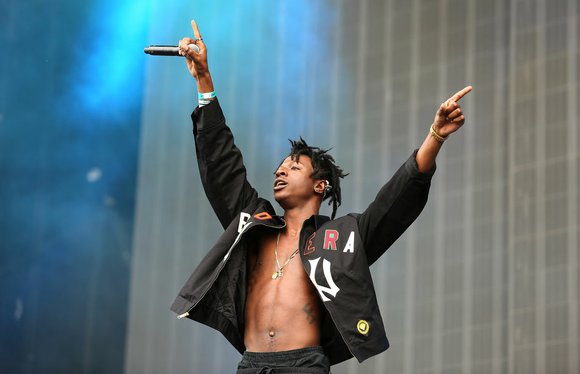 Joey Bada$$ has set the digital streets aflame on two occasions over the course of the last month -- when he dropped "Ready", and when he dropped "Brooklyn's Own". Apparently, that's just an appetizer; in an interview on DJ Enuff's "Heavy Hitters" Shade 45 show, the 21-year-old Brooklyn emcee revealed that he has a ton of unreleased material. "I am sitting on about 80 tracks," Joey said. "I may just drop an album this summer. I may drop another in December."
He mentioned that he's been in the studio with Wyclef Jean and Jerry Wonder, and he's hoping to score a session with Dr. Dre during his trip to Los Angeles next month. "I heard we were supposed to be working with Dre soon, so I don't want to fuck up the shits, so hopefully you know what I am saying, I'ma put it out there just so it could be stronger." he said.
Joey went on to talk about his growth as an artist, his increasing ability to maneuver within the music industry, and his desire to put out free tracks (!) for the fans. "I feel like as an artist I've established myself in the game, but I feel like over the years I haven't given my fans enough," he said. "I am literally getting better everyday. I am growing and getting stronger."
Other events of note from the interview: Joey discusses his beef with Troy Ave and spits a quick freestyle over A Tribe Called Quest's "Award Tour".
For more information go to http://hotnewhiphop