For Kellie S. Williams, Family Really Matters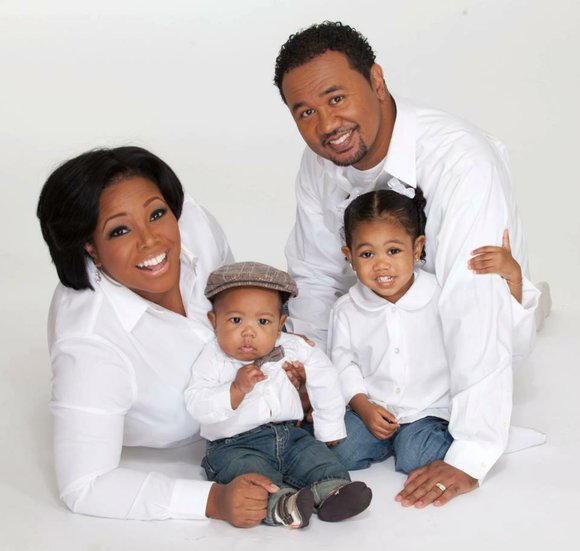 For nearly a decade starting the early 90's, week after week, you'd hear the shrill sound of super smart nerd who just happened to live next door, Steve Urkel, call out the name of Kellie S. Williams' characters' name, "Laura." Fans of the show, "Family Matters", watched faithfully each week in order to cheer her and her love life on.
Now, the once young teenager is all grown up. Now she's living the next chapter of her life and happier than ever.
After joining the Howard University Children's Theater, Kellie began acting in commercials and theater. From that point, she's amassed an impressive list of theater credits, including roles in "Joe Turner's Come and Gone," "Butterfinger's Angel," "Colored Museum," "Goin' Home," and "The Bacchae," in which she performed highly acclaimed vocals.
A home video created by her dad won her the role as Laura Winslow on the sitcom "Family Matters" (1989-1998). Through this role Kellie won the hearts of many across America. Over the years Kellie has been nominated for many awards for her performances.
"I had some old-school parents and they kept me grounded and allowed me to have a childhood. Jaleel [White] and I talked about that, because looking back on it, people were living these interesting lives but we had no idea."
After Family Matters, Kellie continued her career in acting and producing, but her most rewarding role these days is that of a devoted wife and mother. Kellie, now Kellie Jackson, is married to Hannibal Jackson and they have two beautiful children.
"We all get to that age when we ask, 'What have I done for anyone else?' I was compelled to help others. Now my business helps teens in Washington, D.C., create programming for themselves and their peers. We have worked with CNN and other businesses. I hope more people become involved with our young people because they are left to raise themselves, essentially. I was exposed to adults that give back."
Kellie continues to speak with teen and youth groups across the nation on a variety of subjects, including "Peer Pressure and How to Achieve Greatness in the Entertainment Industry."
For more information go to http://www.blackdoctor.org