Kendrick Lamar, Chance The Rapper, Mac Miller & More Pay Tribute To Phife Dawg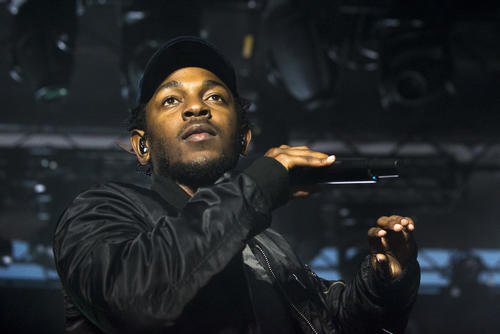 The hip-hop community is in mourning following news of Phife Dawg of A Tribe Called Quest's death early this morning. The rapper passed away due to complications resulting from Diabetes. He was 45 years old.
In the hours following the reports, many artists have shared tributes to the late rapper on social media, many of which praising him for paving the way for their own careers. Questlove, Mac Miller, Chuck D, Chance The Rapper, Nicki Minaj, and Talib Kweli are among the rappers who have shared their thoughts on Twitter and Instagram today, while Kendrick Lamar asked fans at his show to give it up for the legendary emcee.
Questlove:
Phife forever 1970-2016. 1991 in Sept I went to visit Tariq at Millersville U in the middle of PA (Lancaster). Miles Davis had just passed & I went on a binge to study his post jazz works. Went to Sound Of Market to purchase Nefertiti, In A Silent Way & Live Evil---the only non jazz purchase I made that day ironically was the most jazziest album in that collection: #TheLowEndTheory by @ATCQ. ---it was raining that day so somehow the 1...2 punch of "Nefertiti"/"Fall" just had me in a trance that train trip---even though I suspected there was a possibility that Tribe could possibly have made a better album then their debut (the perfect @@@@@ mic Source rating would be on stands in a week so I was right)---but I knew I wanted to save that listening for when I got up to the campus w Riq.---so some 90mins later when I get to his dorm--we ripped that bad boy open (I can't describe the frustration that was CD packaging in 1991, just imagine the anger that environmentalists feel when all that paper packaging in Beats headphone gets wasted---it's like that)---the sign of a true classic is when a life memory is burnt in your head because of the first time you hear a song. ---Riq & I had this moment a few times, but the look on our faces when we 1st heard "Buggin Out" was prolly Me & Tariq's greatest "rewind selector!" moment in our friendship. (Back then every MC's goal was to have that "rewind!!!" moment. As in to say something so incredible. Or to catch you by surprise that it makes you go "DAAAAAYUM!!!"& you listen over & over---Malik "Phife" Taylor's verse was such a gauntlet/flag planting moment in hip hop. Every hip hop head was just...stunned HE. CAME. FOR. BLOOD & was taking NO prisoners on this album (or ever again) we just kept looking at the speaker on some disbelief old timey radio Suspense episode. & also at each other "Phife is KILLIN!"--by the time we got to "Scenario" I swear to god THAT was the moment I knew I wanted to make THIS type of music when I grew up--(yeah yeah dad I know: "go to Juilliard or Curtis to make a nice living at "real music") but he didn't know that Phife & his crew already wrote my destiny. I ain't look back since. THANK YOU PHIFE!
For more information go to http://hotnewhiphop