Public Comment Sought on Draft Houston Bike Plan Through April 11 Deadline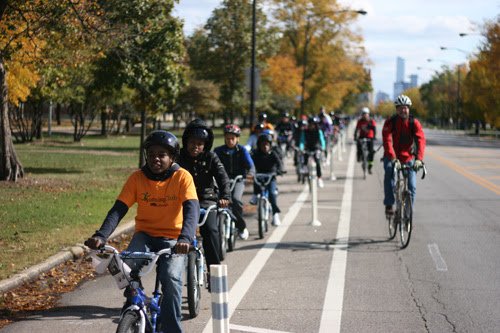 The City of Houston released the draft Houston Bike Plan for community feedback, the next step in the city's efforts to help make Houston a safer, healthier, and more accessible bicycle-friendly city. The Bike Plan integrates with the ongoing Bayou Greenways project and identifies additional bike facilities to safely access these attractive bikeway corridors from more neighborhoods. Once fully implemented, the plan will triple the existing bikeway miles and provide six times more high comfort bikeways miles than what exists now.
The plan is the result of significant public engagement. The city and its partners sought input at over 70 community meetings and events. The project received over 1,000 public comments and nearly 3,000 online surveys were completed. With the draft plan complete, the city is seeking feedback from Houstonians. The public comment period closes April 11, 2016. The city will then modify the draft plan based on the feedback received from the community.
To view the plan: http://houstonbikeplan.org/draft-plan
The bike plan begins with existing conditions, 495 miles of existing accessible Houston roads and bikeways (221 miles of off-street, 109 miles of dedicated on-street, and 165 miles of shared on-street): http://houstonbikeplan.org/wp-content/uploads/2016/02/Bike-Plan-Existing-Map.pdf
Next are additional bikeways that can be accomplished in the short term (including many of the projects by Bayou Greenways 2020, linking our bayou hike and bike corridors.
Finally there is the long-term vision, or additional bikeways that can be added over the long term with significant additional funding, and some key concepts, including utilization of the CenterPoint Energy transmission line rights-of-way: http://houstonbikeplan.org/wp-content/uploads/2016/02/Draft-Network-Plan-Long.pdf
To provide comments online or fill out the survey, visit the support and feedback page: http://houstonbikeplan.org/participate
Visit the website at www.houstonbikeplan.org for more information and to provide your feedback. For questions or comments, please email bikeways@houstontx.gov