A Tribe Called Quest Member, Phife Dawg, Dies At 45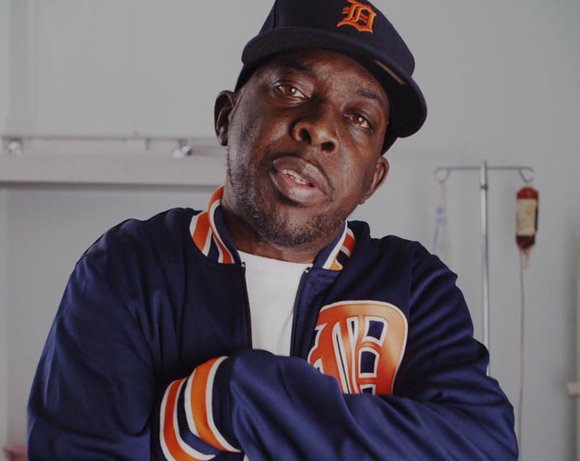 Born Malik Isaac Taylor, rapper Phife Dawg, a member of the legendary rap group, A Tribe Called Quest, has died at the age of 45.
While the cause of death has yet to be announced, Taylor had had health issues for years, undergoing a kidney transplant in 2008 to deal with a longtime battle with diabetes.
"It's really a sickness," Taylor said in Beats, Rhymes & Life, Michael Rapaport's candid 2011 documentary on the group. "Like straight-up drugs. I'm just addicted to sugar."
The musician had been struggling with health issues associated with diabetes for several years, and received a kidney transplant from his wife in 2008.
Phife co-founded the hip-hop group in 1985 with his classmates Q-Tip, Jarobi and Ali Shaheed Muhammad. With hits like "Can I Kick It", "Scenario", and "Check The Rhime" the group was a favorite and grew millions of fans from all around the world.
The group would go on to make its mark as one of the most progressive hip-hop acts of its time. And commercial success didn't elude them. ATCQ's 1996 album Beats, Rhymes and Life reached No. 1 on the Billboard 200 and its follow-up, The Love Movement from 1998, peaked at No .3 on the chart (another, earlier set, Midnight Marauders, reached No. 8 on the U.S. chart in 1993). They were rewarded in 2005 with a Special Achievement Award at the Billboard R&B Hip-Hop Awards in Atlanta.
The band recently reformed to perform the song on Jimmy Fallon's US chat show, as they marked the 25th anniversary of their debut album People's Instinctive Travels and the Paths of Rhythm. Phife, who had the nicknames "Five Foot Assassin" and "The Five Footer" because of his short stature (he stood at 5 ft. 3 in), released a solo album, Ventilation: Da LP, in 2000.
He also nicknamed himself as the "Funky Diabetic" in which he shared in the 2013 documentary film, "Beats, Rhymes & Life" was favorable among fans who also suffered from the disease. In the early 200's, Phife had to cancel his appearance on…
…David Letterman with the rest of the group because of complications from the disease. It was after that, the rapper made his battle with disease more public.
phife dawg youngFollowing the group's dissolution, Taylor continued to battle diabetes, reuniting with the group for live shows, in part, to help defray medical costs. "Even though I knew I had [diabetes], I was in denial," Taylor said in the documentary. "I had to have my sugar. You have to accept it. If you don't accept it, it's going to kick your ass."
Along with acts like De La Soul and Queen Latifah, the band were part of an overall movement that challenged the macho posturing of rap in the '80s and '90s. Their lyrics addressed issues like date rape and the use of the N-word in the track Sucker Niga, and avoided the hip-hop cliches of gunplay and expletives.
Musically, they fused jazz with hip-hop, often rapping over a drum loop and an upright bass – while 1991's complex, atmospheric The Low End Theory has often been ranked among the best hip-hop albums of all time.
Rest In Peace, Phife.
For more information go to http://www.blackdoctor.org