Update on Jungman Library Renovations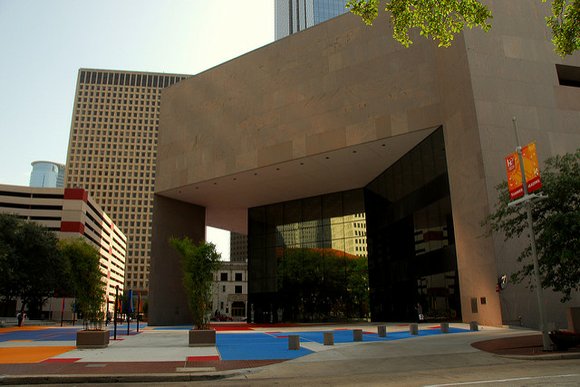 The J. Frank Jungman Neighborhood Library, located at 5830 Westheimer Rd., is currently undergoing a $6,788,000 major renovation under CIP # E-000047. The library was closed on June 2, 2014, and the project is now several months behind schedule. It is estimated to be within two months of substantial completion. Once the project reaches substantial completion, the building will be turned over to library staff to begin the "make-ready" for opening (moving in and setting up the books, equipment, furniture and computers). Ordinarily, make-ready takes about ten weeks.
The project consists of a complete renovation of the existing 18,530 square foot library. Only the foundation, concrete wall panels and roof structure were reused. The project includes new window wall and storefronts, new roof system, new mechanical, electrical and plumping systems, enhanced electrical power to service a large increase in computer services, new finishes, a new monument sign, and the re-configuration of internal spaces. The new facility will accommodate a separate space for adult reading, a quiet room for adults, a children's reading room with space for toddlers and a gaming area. Additionally, there will be a separate area for teens and a meeting space for use by the public. The parking lot, landscaping, irrigation and site elements were repaired or replaced as required.
Originally constructed in 1975, the Jungman Library has never undergone substantial renovations other than the addition of ADA-compliant restroom facilities in 2009. If everything goes according to the new plan, a ribbon cutting is anticipated for mid-summer.