Houston City Council Approves Waste Management Recycling Contract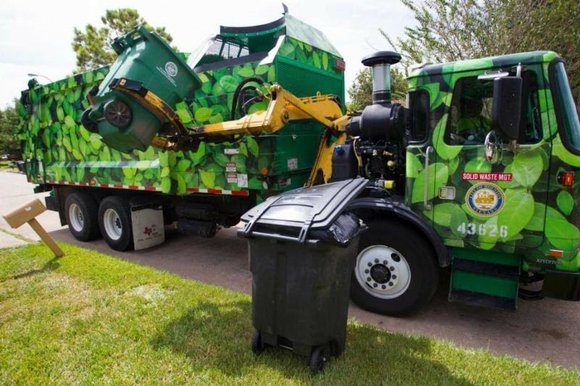 Houston City Council voted and approved a two-year, $5,758,000.00 contract with Waste Management to continue to provide uninterrupted, bi-weekly curbside recycling services to City of Houston residents.
As agreed upon in the contract, the only change in service that Houstonians can expect to see is the elimination of glass from the list of items that are acceptable in the green bins effective immediately. Items that will still be accepted include paper, cardboard, plastics and metal cans. Although a difficult decision to make, Council Member Martin and his colleagues agreed that this sacrifice must be made in order to lower processing costs.
Council Member Martin believes that council has a fiduciary responsibility to spend tax payer dollars wisely, and believes that this temporary contract was the best option available to continue uninterrupted service with the current state of the commodities market and with the looming $160 million budget deficit the city faces.
Looking ahead, Council Member Martin looks forward to working with Mayor Turner and his council colleagues on expanding potential recycling sites and seeking other cost-saving recycling alternatives.
For more information, please contact the District E office at (832) 393-3008 or by email at districte@houstontx.gov.