The Beautiful Mile Shows Powerful Display of Women Empowerment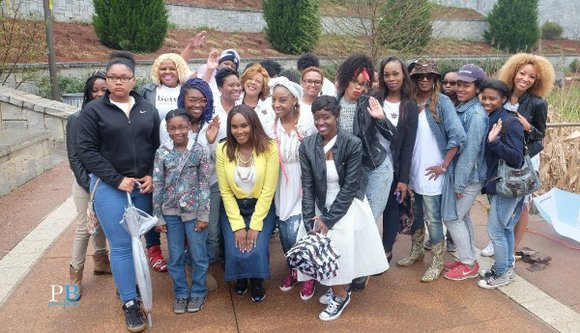 On Saturday, March 26th, at the Historic Old 4th Ward Park, the Atlanta community gathered to redefine beauty during the inaugural 2k walk - The Beautiful Mile. Attendees shopped with over 30 vendors, enjoyed musical and dance performances, engaged in a panel discussion featuring top thought leaders, applauded local leadership and proudly strolled in unison to display their definition of beauty.
The Beautiful Mile was the first-ever walk benefiting and empowering women to define their own standards of beauty beyond images portrayed in mass media. Attendees were encouraged to find their inner beauty through self-esteem building, higher education, financial acumen and building meaningful connections.
Ardre Orie, Founder and Spokeswoman, has the goal of taking the walk nationally. "I wanted to start in Atlanta, the place where I grew so much in my career and with my family. Our next stop is Chicago," stated Orie, "I want women to confidently display the best version of themselves without fear, shame or doubt - that is what The Beautiful Mile is all about."
Continue the conversation on social media with @TheBeautifulMile @IamArdreOrie and #TheBeautifulMile
Ambassadors: Porsha Ferguson. Navia Robinson. Tyanna Jones. Roshawnna Novellus. A. Lekay.
Awardees: Jasmine Crowe. Chanita Foster. Hannah Cassiere. Natalie Hall. Alecia Reese. Tyanna Jones. Kysha Cameron. Tami Reed. Gwynnis Mosby.
For more information, visit TheBeautifulMile.com