Houston's 30 Year Music Culture Debut Salute to The Slab Featuring Paul Wall, Slim Thug, Bun B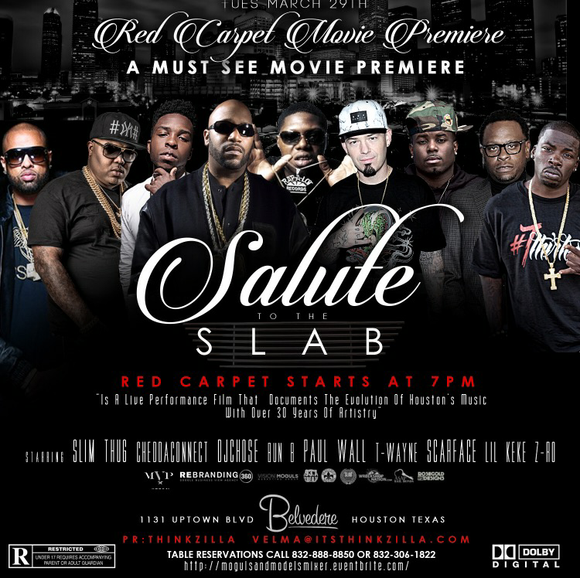 Houston has one of the most diverse music scenes in the nation, leading the way in hip hop culture placing the city on the map as a pillar within the music industry as far as music is concerned .
Red Carpet Movie Debut of Salute to the Slab. This event focuses on the Houston music scene for the past thirty years, highlighting everything from its unique sound and roots all the way up to how Houston is now one of the most influential music cities in the country
The event takes place on March 29th at Belvedere Uptown Blvd - 1131 Uptown Park Blvd #1, Houston, TX 77056 at 7pm.
Houston artists featured will be Scarface, Bun B, Lil Ke Ke, Slim Thug, Paul Wall, Beat King , Propane, Cheddar Da Connect, DJ Chose, and T-Wayne, VIP's and many more
For more information, visit mogulsandmodelsmixer.eventbrite.com