Eighth Annual Joan and Stanford Alexander Award in Psychiatry Honors Dr. Richard Kogan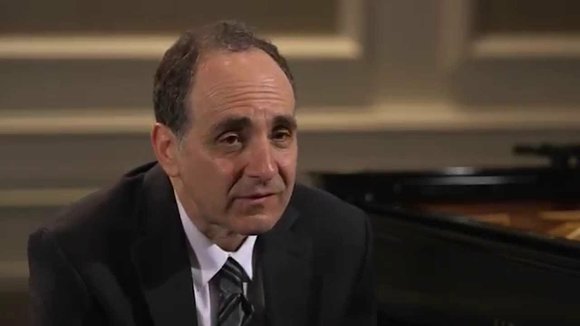 HOUSTON – (March 29, 2016) – Dr. Richard Kogan, clinical professor of psychiatry at Weill Cornell Medical College and artistic director of the Weill Cornell Music and Medicine Program, will receive this year's Joan and Stanford Alexander Award in Psychiatry.
The award was established in honor of Dr. Stuart Yudofsky, distinguished emeritus professor of the Menninger Department of Psychiatry and Behavioral Sciences at Baylor College of Medicine who also was its first recipient.
Each year, the award honors a mental health professional who has made significant contributions in research, education and clinical or community service for people suffering from severe and persistent mental illness. The award consists of an annual prize and lecture of international scope.
Kogan will receive the award and present grand rounds on Wednesday, April 6, at 10:30 a.m. in Baylor College of Medicine's Cullen Auditorium. His lecture is titled "Creative Genius and Psychiatric Illness." The event is open to the public.
Kogan has a renowned career as a psychiatrist and as a concert pianist. He is recognized for his unique combination of lectures and concerts. Kogan explores the role of music in healing and the influence of psychological issues and psychiatric and medical illness on the creative production of composers, through the combination of psychiatric insights and musicianship.
He has given his presentations at music festivals, psychiatric and medical conferences, and scholarly symposia throughout the world. He also has recorded a DVD for Yamaha and given a dozen benefit concerts for the National Alliance on Mental Illness in an effort to reduce the stigmatization of psychiatric illness. Joan and Stanford Alexander are pioneer advocates for providing parity in the reimbursement for psychiatric care for the mentally ill and work to fight the effects of stigma on those who suffer from mental illness.
This marks the eighth year of the award. Previous award winners have been Dr. Yudofsky; Dr. Eric Kandel, professor of psychiatry at Columbia University and Nobel Laureate in Medicine; Dr. Nora Volkow, director, National Institute on Drug Abuse; Dr. Marsha Linehan, professor of psychology at University of Washington and pioneer of dialectal behavioral therapy; Dr. Helen Mayberg, professor of psychiatry, neurology and radiology and the Dorothy C. Fuqua Chair of Psychiatric Neuroimaging and Therapeutics at Emory University School of Medicine; Dr. David Spiegel, Wilson Professor and associate chair of psychiatry and behavioral sciences at Stanford University School of Medicine; and Dr. Laura Roberts, chair of psychiatry and behavioral sciences at Stanford University School of Medicine.
For more information, visit www.bcm.edu/news