Governor Abbott Names Presiding Officer And Appoints Seven To Statewide Health Coordinating Council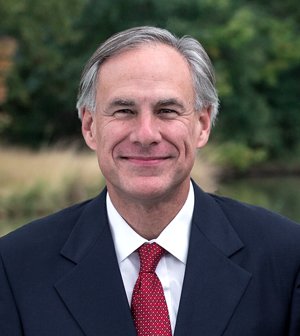 AUSTIN – Governor Greg Abbott has named Dr. Ayeez Lalji as presiding officer of the Statewide Health Coordinating Council (SHCC). The Governor appointed Larry Safir for a term set to expire August 1, 2017, and Dr. Salil Deshpande for a term set to expire August 1, 2019. He additionally appointed Dr. Carol Boswell, Dr. Melinda Rodriguez, Courtney Sherman, Shaukat Zakaria, and Dr. Yasser Zeid to the Council for terms set to expire on August 1, 2021. The Council ensures health care services and facilities are available to all Texans through health planning activities. Based on these planning activities, the SHCC makes recommendations to the governor and the legislature through the Texas State Health Plan (TSHP). The council also provides overall guidance in the development of the TSHP, submission of the plan to the governor, and promoting the implementation of the plan.
Ayeez Lalji, D.D.S. of Sugar Land is a practicing dentist and owner at Royal Dental and Lake Point Dental & Specialty. He is a member of the American Dental Association, Texas Dental Association, American Academy of Dental Sleep Medicine and Academy of General Dentistry. Additionally, he is a member of United Concordia Insurance Co Quality Improvement Committee, the National Dental Advisory Committee, and serves as the chairman for First Continental Life Dental Insurance appeals committee. He volunteers with the American Cancer Society. Dr. Lalji received a Bachelor of Arts in biology from the University of Texas at Austin and a Doctor of Dental Surgery from the University of Texas Health Science Center.
Larry Safir of McAllen is a management consultant for the healthcare and media industry. He serves on the Advisory Board for the University of Texas at Austin-Moody College of Communication and the Board of Directors for the Doctors Hospital at Renaissance in Edinburg. He is also chairman for the Renaissance Cancer Foundation. In 2014, Safir was awarded the Texas Association of Broadcasters' "Life Time Pioneering Award" for his career achievements and contributions in the field of broadcast and media. Safir received a Bachelor of Science in political science from Trinity University.
Salil Deshpande, MD of Houston is the chief medical officer for UnitedHealthcare's Community Plan of Texas. He is a member of the American Medical Association, American College of Physicians, Texas Medical Association, Harris County Medical Society, and is also a Diplomate of the American Board of Internal Medicine. Deshpande received a Bachelor of Arts in biological sciences from the University of Southern California, Doctor of Medicine from Baylor College of Medicine and a Masters of Business Administration in finance and health care management from the Wharton School of the University of Pennsylvania.
Carol Boswell, Ed.D of Andrews is a professor at the Texas Tech University Health Sciences Center School of Nursing. As an experienced clinician, she also serves as the co-director of the Center of Excellence in Evidence-Based Practice, and is the James A. "Buddy" Davidson Charitable Foundation Endowed Chair for Evidence-Based Practice. Previously, she served as a consultant and is currently a director for Permian Regional Medical Center Hospital. She is a fellow for the American Academy of Nursing and Academy of Nursing Education and member of the American Nurse Association and Nation League for Nursing. She received a Bachelor of Science and Master of Science in nursing from Texas Tech University Health Science Center. She earned a Doctor of Education from Texas Tech University.