Women's Group Demands Trump Fire Campaign Manager Corey Lewandowski Over Battery Charges
Says No Candidate for President Should Ever Employ Someone Charged With Battery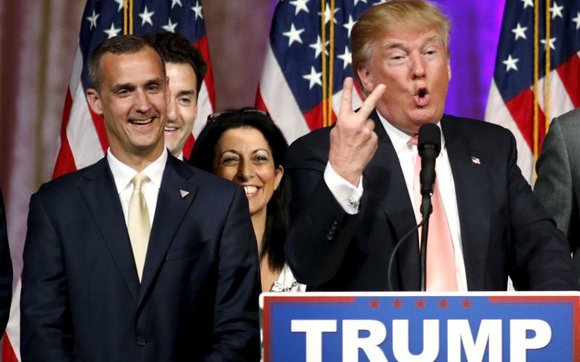 Earlier today, Corey Lewandowski, Donald Trump's campaign manager, was charged with misdemeanor battery by Florida police after Lewandowski forcefully grabbed Michelle Fields, a 28-year old Breitbart News Reporter at a press conference earlier this month at Trump National Golf Course.

Shaunna Thomas, co-founder of UltraViolet, a national women's advocacy organization issued the following statement calling on Trump to fire Lewandowski saying that no candidate for President should ever employ someone charged with battery:
"Donald Trump needs to fire Corey Lewandowski immediately.
Throughout this election, Trump has continued to push past the boundaries of common decency and core American values - encouraging racist, sexist and xenophobic attacks on his political enemies and encouraging his supporters to meet political protesters with violence.
By standing with Lewandowski, his male campaign manager caught red-handed assaulting a female reporter, Trump is making his views on violence and violence against women abundantly clear and these views thoroughly disqualify him from serving as President."
UltraViolet is an online community of over 700,000 women and men who take collective action to expose and fight sexism in the public sector, private sector and the media. Find out more at WeAreUltraViolet.org