Kanye West Has Reportedly Tapped Scooter Braun To Manage Him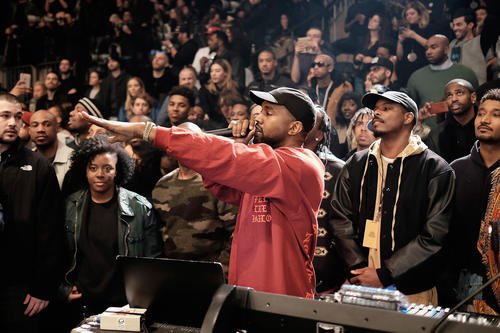 As if the list of influential and powerful people who Kanye West counts among his inner circle couldn't get any more impressive, Yeezy has added one of music's premier managers and businessmen to his camp. Billboard reports that Scooter Braun is now managing and/or consulting for Kanye.
Scooter Braun owns a record company and media company, as well as managing superstar acts like Usher, Justin Bieber, Psy, Carly Rae Jepsen and Black Eyed Peas. He brings a lot to the table, to put it lightly. One of Bieber's songs was Kanye's favorite of 2015, so that probably helped. However, a source told Billboard that the management relationship isn't formal, but instead "Scooter is a friend and confidant and is consulting with Kanye."
Kanye hasn't made any moves to fire his long-time manager Izzy Zivkovic, who is part of United Talent Agency. Instead, the managers will work together for an undetermined amount of time. With Kanye planning a major tour, working on his second album of the year and figuring out how to distribute his music, he's going to need all the help he can get.
For more information go to http://www.hotnewhiphop.com