Mattress Firm Launches National Foster Kids Philanthropic Initiative
Retailer Hosts Kid Heroes Photo Contest to Kick-Off National Foster Care Month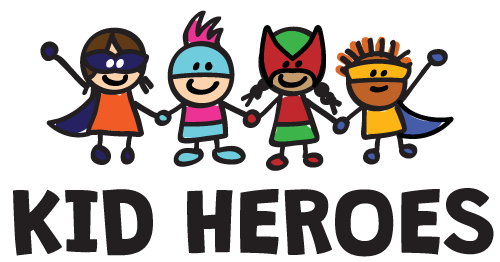 HOUSTON (May 2, 2016) – Mattress Firm (NASDAQ: MFRM) announced today the launch of Mattress Firm Foster Kids, a company-wide philanthropic initiative aimed at making a positive impact on the lives of thousands of foster youth in need. The company will host six annual donation drives at more than 3,500 stores across the country, collecting everyday items that include shoes, clothing, pajamas and school supplies, as well as toys and funds that support extra curricular activities.
"There are more than 415,000 children in the U.S. foster care system – that is a staggering number. While we know that not everyone can be a foster parent, anyone can help a foster child, and that is why we are launching the Mattress Firm Foster Kids initiative," said Ken Murphy, president and CEO of Mattress Firm. "Our national presence can help improve the lives of foster children, and we're doing everything in our power to rally our teams and the communities that we serve to provide these children with everyday necessities."
All 150 stores in the Houston area will host the clothing drive from May 2 to June 26. Mattress Firm will accept clothing and monetary contributions, which will be donated to Angel Reach and Child Advocates, Inc. and at the end of the eight week drive.
In correlation with National Foster Care Month in May, Mattress Firm is hosting a Kid Heroes photo contest to recognize children who are making an impact on foster care organizations in their local communities. Parents can submit a photo of their favorite kid hero giving back to local foster kids for a chance to win a donation for a local foster care nonprofit partner, plus a Toys "R" Us gift card.
The contest details are as follows:
· From Monday, May 2 – Sunday, May 22, 2016, take a photo of your kid hero participating in a Mattress Firm clothing drive in your community. Photos can include collecting clothing items from people in the community or dropping off donations at a local Mattress Firm store.
· Share the photo on Instagram or Twitter using the hashtag #Donate4FosterKids, or direct upload the photo online at www.MattressFirm.com/KidHeroes and include a caption about why your kid hero is passionate about helping foster kids.
· Share your photo submission with friends and family, asking them to vote for your kid hero.
· On Monday, May 23, the five photos with the highest number of votes will move onto the finalist round from Monday, May 23 – Sunday, May 29, 2016.
· The photo with the most votes by Sunday, May 29, will win the Kid Heroes contest. The winning child will win a $4,500 donation to the local Mattress Firm Foster Kids nonprofit partner of his or her choice, plus a $500 Toys "R" Us gift card.
Mattress Firm Foster Kids, through the Ticket to Dream Foundation, was launched to make a positive impact on the lives of the thousands of foster youth nationwide. Throughout the year, Mattress Firm stores across the country will host six drives to collect funds and essential items including pajamas, clothes, shoes and school supplies to help make the transition for foster kids smoother and assist with costs for the foster families. Donations can also be made online, and all gifts will be used by Mattress Firm Foster Kids' carefully selected foster care partners to provide foster children with special programs and services.
For more about Mattress Firm Foster Kids and the Kids Heroes photo contest, please visit www.MattressFirm.com/KidHeroes.
About Mattress Firm
With more than 3,500 company-operated and franchised stores across 48 states, Mattress Firm (NASDAQ: MFRM) has the largest geographic footprint in the United States among multi-brand mattress retailers. With the 2016 acquisition of Sleepy's, Mattress Firm is the nation's first border-to-border, coast-to-coast specialty bedding retailer. Founded in 1986, Houston-based Mattress Firm is the nation's leading bedding retailer with pro forma sales of over $3.5 billion over the last twelve months. The company offers a broad selection of both traditional and specialty mattresses, bedding accessories and other related products from leading manufacturers, including Sealy, Tempur-Pedic, Serta, Simmons, Stearns & Foster, and Hampton & Rhodes. Mattress Firm guarantees price, comfort and service with the ultimate goal of ensuring that customers Save Money. Sleep Happy™.
Mattress Firm was named Furniture Today's "Top Bedding Retailer" in 2013 and a "Top Workplace" by the Houston Chronicle in 2011, 2012 and 2013. More information is available at mattressfirm.com, or on Facebook, Twitter and YouTube.