Tommy Bahama Celebrates Cinco de Mayo with Classic Margarita
Specially priced Margarita on May 5 kicks off Taco's & Tequila Month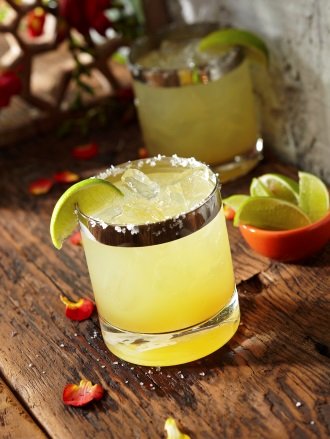 Cinco de Mayo is a day of celebration and signals that warm weather, sunny days and the summer season are just around the corner. Tommy Bahama Restaurant and Bar celebrates Cinco de Mayo by offering its Classic Margarita for $6 all day throughout the restaurant and bar. What better reason to relax and "Make Life One Long Weekend™"
The Classic Margarita is carefully crafted with Sauza Gold Tequila and a house-made scratch sour that is sure to make your mouth water. Known for their unique hand-crafted cocktails, Tommy Bahama uses only the freshest ingredients which include the scratch sour mix made from a unique blend of lime, lemon, and orange juice with triple sec with a traditional salted rim elevates this margarita beyond basic.
The Classic Margarita is one in a lineup of exotic margaritas such as the Mango Habanero Margarita, Blood Orange Margarita, Piña Parilla, Ancholupe, and Matcha Libre margarita being featured alongside a special taco menu that runs through June 17. The vegetarian, jerk chicken, Kālua pork and "Loco Moco" steak tacos are a great addition to the regularly featured tacos on the menu.
Tommy Bahama Restaurant & Bar is a great place to eat, drink and enjoy friends and family.
Classic Margarita
2 parts Sauza Gold Tequila
1 part Triple Sec
2 parts scratch sour mix
1/2 part lime juice
Add all ingredients to a shaker except Grand Marnier®
Add ice
Shake well until chilled
Strain over fresh ice
Scratch Sour Mix:
(Recipe makes 1/2 gallon. Can be stored in the refrigerator for up to 3 days.)
3 oz. egg whites, pasteurized
2 cups sugar
4 cups water
3 1/2 cups fresh lemon juice
1/4 cup fresh lime juice
1/4 cup fresh orange juice
Whisk egg whites in a large bowl until frothy
Stir in the sugar and mix until incorporated
Add water and fresh juices and mix thoroughly
Pour into an ice filled double rocks glass. Garnish with salt rimmed and lime wedge.