The Ted Cruz Meltdown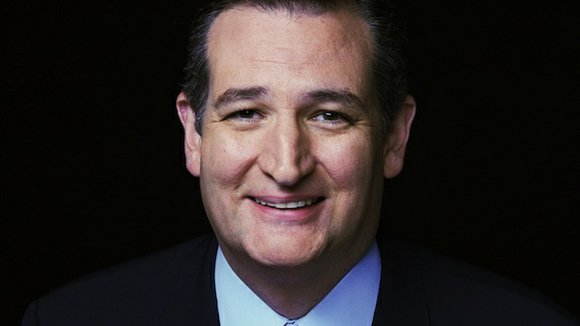 After a decisive win in Wisconsin, Ted Cruz triumphantly declared that his political fortunes were shifting: "Tonight is a turning point," the Texas senator boomed at a victory rally in Milwaukee.
But just a month later, his quest to stop Donald Trump has all but collapsed.
Cruz has had perhaps worst stretch of his campaign, losing seven consecutive primaries, culminating with Tuesday's defeat in Indiana that puts Trump within striking distance of the Republican presidential nomination.
Cruz's campaign threw everything against the wall as Indiana became a must-win.
He struck a dubious bargain with John Kasich to keep the Ohio governor from campaigning in Indiana -- and failed to effectively court Kasich's supporters. He hastily announced Carly Fiorina as his running mate -- a move seen as desperate and compounded by failing to send Fiorina to the parts of the state where she could help. Even a highly coveted endorsement from Mike Pence lacked pizzazz -- in a radio interview, the Indiana governor first lavished praise on Trump before saying he would vote for Cruz.
And heading into Indiana, Cruz also suffered from a number of cringe-worthy gaffes. Footage of Cruz referring to a basketball "ring" and seemingly failing to notice when Fiorina fell off the stage in front of him trailed the senator as he attempted to break out of his rut.
Finally, he got mad. Tuesday, a visibly frustrated Cruz let loose an angry tirade against Trump Tuesday morning, calling the New York real estate mogul a "pathological liar" and a "narcissist."
"He is proud of being a serial philanderer. ... He describes his own battles with venereal diseases as his own personal Vietnam," Cruz said.
The Cruz campaign is trying to raise the bar for Trump, saying that for him to get to the 1,237 delegates needed before a contested convention, he has to win New Jersey, Nebraska, New Mexico, Washington State, Oregon, California and 90% of West Virginia.
But his defeat in Indiana boils down to this for Cruz: He never fulfilled his promise to unite the religious right with economic conservatives -- a failing that is now all but certain to cost him the Republican presidential nomination.
The alliance backfired
Ten days before Indiana's primary, Cruz and Kasich announced a potential game-changer: Kasich would skip Indiana to let Cruz have a one-on-one shot at Trump there; Cruz in turn would stay out of Oregon and New Mexico.
Then, Cruz overlooked the most important part: Winning Kasich's voters.
The Ohio governor was most popular among the moderate, fiscal-focused voters in the densely populated, heavily Republican donut counties that surround Indianapolis -- especially Hamilton County to the north and Hendricks County to the west. There, he was seen as a version of Indiana's popular former governor, Mitch Daniels.
Cruz was never a neat ideological fit -- particularly given his penchant for playing up the same social fights over religious freedom and LGBT rights that have battered the popularity of Daniels' successor, Pence.