City of Houston Announces "Liftoff Houston!" 2016 Business Plan Competition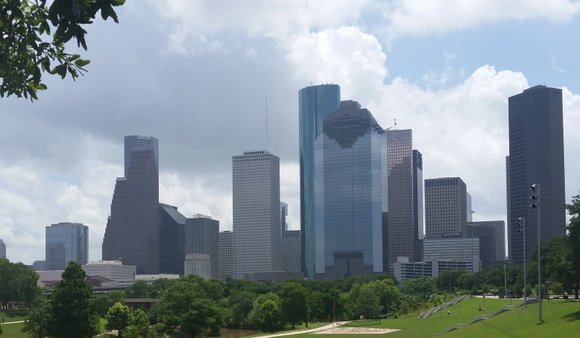 The City of Houston and Capital One Bank are announcing the fourth year launch of the "Liftoff Houston!" Business Plan Competition; a program that is launching new businesses today, for a better Houston tomorrow!
Mayor Sylvester Turner will formally announce the 2016 program on Wednesday, May 11, 2016. Sponsored by Capital One Bank in partnership with the Houston Public Library (HPL) and the Office of Business Opportunity (OBO), "Liftoff Houston!" is a competition that engages and empowers Houstonians seeking to start a new business in Houston by providing them with access to essential information, resources and the support necessary to develop a sound business plan toward realizing their goal.
Capital One Bank is providing cash prizes totaling $30,000 to the top three winning business plan submissions in the categories of Product, Service and Innovation. Prizes of $10,000 will be awarded for each category.
"Houston is a city of economic opportunity. Liftoff Houston! is an opportunity for all Houstonians who are considering starting a business but may need that extra push to get started. I am grateful to our partners and Capital One Bank for continuing to invest in our small business community and I am inviting all interested Houstonians to participate." stated Mayor Sylvester Turner.
To be eligible, applicants must have a for profit business that is less than a year old, has earned less than $10,000 in revenue, and is operated by owners who live within the Houston city limits. The top three finalists will receive much needed capital to invest in their business.
Entering the "Liftoff Houston!" 2016 Business Plan Competition is easy and free. Application submissions open Wednesday, May 11, 2016. All interested parties are required to complete and submit the application no later than 2 PM, Friday, June 3, 2016. To learn about the competition or to apply, visit www.Liftoffhouston.com or call 832-393-0954.
The competition is five months long and is divided into four stages that include: orientation, workshops, mentoring, and business pitching. The workshops will be offered at various Houston Public Library locations and local entities citywide.
"Capital One Bank is proud to once again sponsor the Liftoff Houston! Competition," said Jim Nicholas, Houston Market President for Capital One Bank. "Small business owners want solutions that make it easier for them to grow and manage their businesses. Through our product and services, and through our support of programs including Liftoff Houston!, Capital One develops innovative solutions to help them succeed."
"We are pleased that the Houston Public Library plays an essential role in supporting Houstonians who are interested in entrepreneurship. Liftoff Houston! helps launch entrepreneurial aspirations for all who participate and we are thrilled to be a part of such an exciting endeavor in our community, stated Dr. Rhea Brown Lawson, Director, Houston Public Library.
"The Office of Business Opportunity is excited to enter the fourth year of this competition. We are here to support small businesses from the start-up phase to those businesses that are seeking ways to grow. Liftoff Houston! Brings together resources and workshops to help you start your business," said Carlecia D. Wright, Director, Office of Business Opportunity.