Doctors Must Lead Us Out of Our Opioid Abuse Epidemic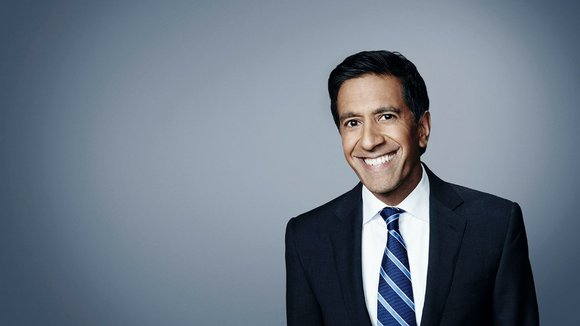 By Dr. Sanjay Gupta
Chief Medical Correspondent
(CNN) -- Veteran doctors don't need a blood test to tell when someone is on the verge of a drug overdose. They can even narrow down the culprit by observation alone. Dilated pupils mean cocaine, amphetamines, maybe LSD. Constricted pupils mean an opiate.
Additionally, an opiate abuser is characteristically "nodding out" and often scratching their itchy skin. While their face is becoming pale and clammy, their fingernails and lips are starting to turn blue or even a sickly purplish-black. When the choking noises -- or the deep snore gurgling sounds, known as the death rattle -- begins, it's time to act -- and fast. That is a pretty clear sign the opiates have just turned off the person's drive to breathe and they are in the throes of an overdose.
It is an awful sight, and yet someone in this country dies like this every 19 minutes. There is no other medication routinely used for a nonfatal condition that kills patients so frequently. The majority of those deaths result from prescription opioid medications, such as hydrocodone, OxyContin and Percocet.
It is so common that specialists even have a profile for the most typical victim: non-Hispanic Caucasian male, mid 30s. Initial diagnosis: back pain due to trauma, surgery or degenerative arthritis. And, most remarkably, average time from first prescription to time of overdose death: just 31 months.
This is a public health epidemic and one that is uniquely American. No other country in the world has the perverse amount of consumption as we do in the United States. And nowhere do we pay the price as dearly as with prescription opioid medications.
As of 2011, 75% of the world's opioid prescription drugs are prescribed and swallowed up in a country that makes up less than 5% of the world's population, leading to the most common cause of preventable death in America today. It is a horrifying and shameful statistic.
And, having traveled all over the world covering natural disaster, wars and famine, I am fully confident we Americans don't have 75% of the world's pain.
Who is at fault?
There is plenty of blame to go around. Drugs are cheaper than a multidisciplinary approach to treating pain, and cost savings are what insurance companies like to hear.
For decades, certain pharmaceutical companies misled the FDA about the risks of opioid dependence in an effort to sell more of the drugs, and three top executives from Purdue Pharma even pleaded guilty to those criminal charges.
Our federal government has created nearly insurmountable hurdles to studying other therapies such as medicinal marijuana, which has for years been used safely and effectively in other countries for chronic neuropathic pain, one of the most difficult types to treat.
Most of the blame, however, belongs on the shoulders of the American doctors themselves. I am a practicing neurosurgeon, and this is not an easy thing to acknowledge. The fact is, we have accepted the tall tales and Pollyannaish promises of what these medications could do for too long. As a community, we weren't skeptical enough. We didn't ask enough questions. We accepted flimsy scientific data as gospel and preached it to our patients in a chamber that echoed loudly for decades.