Doctors Must Lead Us Out of Our Opioid Abuse Epidemic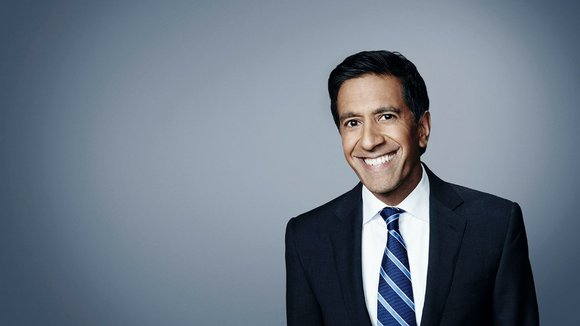 Even worse, too many doctors who didn't actually believe the hyperbole surrounding opioids doled out long-term prescriptions regardless, in the same way doctors write antibiotic prescriptions for viral illnesses. In both cases, they don't work. In both cases, they can cause colossal harm.
The King of Pain
It was a particular American doctor who, in many ways, started all of this. If you want to identify a specific moment this opioid epidemic sprouted wings, many would point to a paper written 30 years ago this month.
Based on a study of just 38 patients in 1986, Dr. Russell Portenoy challenged the conventional wisdom. Up until that time, opioids had been reserved for cancer patients and palliative care and only for short durations because of the concern about addiction. Dr. Portenoy, armed with his small study, believed prescription opioids could safely be used in all patients with chronic pain for years on end. He maintained that the drugs were easy to quit and that overdoses hardly ever occurred.
Along with several others, Portenoy cited a single-paragraph letter to the editor from the New England Journal of Medicine stating that less than 1% of opioid users would become physically dependent or addicted.
As it turns out, almost none of this was true.
When we reached recently retired Dr. Hershel Jick, author of the oft-quoted "1% letter," he was quick to point out that his statistic was misrepresented. It was intended to represent only patients prescribed opioids in the hospital who were carefully monitored. He told us he never anticipated the remarkable impact a one-paragraph letter would have in the decades to follow.
Even Portenoy, once mockingly referred to as the King of Pain, appears to have recanted and apologized for his part in walking the American people into an abyss of addiction.
There is no question that many people suffer unimaginable chronic pain, and we don't want to solve the epidemic by impeding their ability to obtain pain relief. But the truth is, they deserve medications better suited for the job. They deserve medications that uncouple powerful analgesia from terrible addictive potential. They deserve medications that don't cause hyperalgesia, a syndrome of increased pain necessitating escalating doses of opioids. Most of all, they deserve to have doctors who rely on scientific evidence that is solid, not fanciful.
Where we stand
We have a long way to go. Instead of safer pain therapeutics, patients are now being offered expensive new medications that only treat the consequences of the opioid epidemic. With 259 million opioid prescriptions being written yearly, it turns out side effects -- such as constipation -- are a big enough business to warrant its own Super Bowl commercial.
There are other grim signs. We now know that heroin has made a resurgence and 80% of new heroin users start off using pain pills, which contain the same type of base ingredients.
Most disturbing, however, is a recent study showing that 91% of people who survived an overdose were still able to get another opioid prescription, typically from the same prescribing doctor. Not only are we failing to learn and make progress, it seems we are turning a blind eye to the tragedies unfolding right in front of us.