Stephen Curry Wins NBA MVP with Historic Unanimous Vote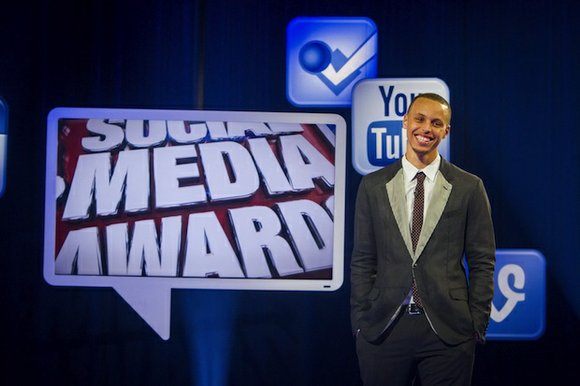 By Jill Martin
CNN
(CNN) -- Another day, another record for Stephen Curry. And this one is big.
The Golden State Warriors guard became the first unanimous MVP winner in NBA history on Tuesday, earning all 131 first-place votes from a group of NBA sportswriters and broadcasters, for a total of 1,310 points.
San Antonio Spurs forward Kawhi Leonard finished second in the voting with 634 points, while Cleveland Cavaliers forward LeBron James was third with 631 points.
Speaking at a news conference on Tuesday afternoon at Oracle Arena in Oakland, California, Curry said he never meant to revolutionize the game, as some have said his three-point shooting skill has done.
"I want to be remembered as someone who worked hard, that got the most out of my potential and talent and pushed the envelope," he said.
But he did refer to his team with history in mind.
After complimenting Warriors management for putting together the organization, Curry said: "We're definitely on the right path to being one of those historic teams that people remember for a very long time. Let's keep this thing going."
Golden State set a record for regular season wins this season. Of his teammates, Curry said, "No team has done what these 15 guys on this stage have done in the history of the game. It's a special team."
The MVP news comes one day after Curry, who missed the last three weeks of play after suffering a sprained MCL in his right knee, scored 40 points -- including an NBA-record 17 in overtime -- in the Warriors' 132-125 win against the Portland Trail Blazers to take a 3-1 series lead.
Curry didn't start that game, but it didn't matter. Once he hit a 3-point shot with 1:51 remaining in overtime Monday night, he emphatically said what fans in the Moda Center in Portland, Oregon, already knew.
"I'm back!"
The Warriors could advance to the Western Conference finals as soon as Wednesday should they win Game 5 in Oakland.
"I love this game and love playing and love competing and really, really missed being out there with my teammates," Curry said after the game. "To help our team get a win tonight in that kind of fashion and whatnot, that was a good feeling in that moment to be back on the floor and be playing."
Curry -- who led the Warriors to a record 24-0 start and finished the season with a record 73 regular-season wins -- was considered a shoo-in to win MVP for the second year in a row. He is the 11th player to win the honor in back-to-back seasons. The last player to do that was James, who was with the Miami Heat when he won the award in 2012 and 2013.
Curry joins Magic Johnson, Michael Jordan and Steve Nash as the only guards to earn the honor in consecutive seasons.
Before Tuesday, no one had previously won the MVP unanimously. James (2013) and Shaquille O'Neal (2000) both came one vote shy of a unanimous selection.