Memorial Hermann IRONMAN Texas North American Championship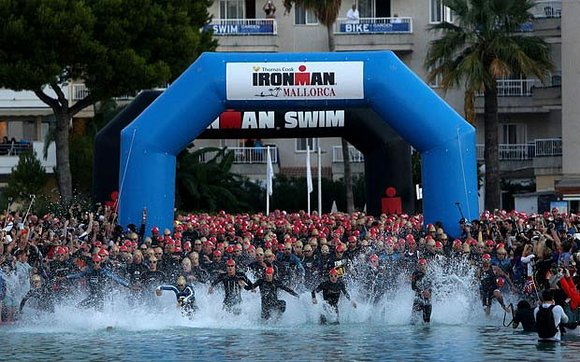 HOUSTON (May 12, 2016) – The Memorial Hermann IRONMAN Texas North American Championship returns to the Woodlands this Saturday, May 14, with a total professional prize purse of $150,000 and 75 coveted age-group qualifying slots to the 2016 IRONMAN World Championship in Kailua-Kona, Hawaii, on the line.
Triathlons are events of varying distances that involve swimming, cycling and running in successive fashion. There are four primary triathlon distances:
Sprint: Half-mile swim, 13-mile bike and 3.1-mile run
Olympic: 0.9-mile swim, 24.9-mile bike and 6.2-mile run
IRONMAN: 2.4-mile swim, 112-mile bike and a traditional marathon run of 26.2 miles
Half-IRONMAN: 1.2-mile swim, 56-mile bike and a 13.1-mile run
Training for an IRONMAN triathlon or any long distance race requires time and preparation. To help prepare, Kim Gandler, M.S., a biomechanist at Memorial Hermann IRONMAN Sports Medicine Institute-Texas Medical Center recommends these training tips:
Adhere to a well-rounded hip and glute strengthening program
"Hip musculature controls the majority of our biomechanics, so a basic body-weight strengthening routine is essential to balance the hip musculature and prevent fatigue-related injuries," Gandler said. "A truly successful training season begins by taking time to balance your musculature and minimize excessive stress on the knees, ankles and hips."
Wear properly-fitted running shoes
The most popular brand or trendy type of running shoe isn't always the best. "Find shoes that complement your individual bone structure and running technique," Gandler said. "Only you can change how your foot hits the ground. A shoe will not change that for you.
A well-fitted running shoe should help you maintain proper alignment and minimize the stresses on your Achilles tendon, iliotibial band (IT band) and patellar tendon."
Flexibility
"Depending on your individual structure and any muscle imbalances you have, you will experience stresses in different areas during training," Gandler said. She suggests using a foam roller after every workout to help lengthen the muscle fibers that are stressed and to help keep the body in alignment. For many, this means targeting the IT band, the piriformis (a muscle in the hip) and the calves. But a foam roller can also be used to prevent tightness in many other muscle groups.
Rest and Recovery
Following these simple tips, along with a well thought-out training plan should help keep athletes injury-free in their training. But rest and recovery are also very important.
"Over-working your muscles to a point of fatigue is the fastest way to trigger an avalanche of problems," Gandler said. "Be smart and listen to what your body is telling you."
The Institute offers a wide range of services at its facilities located in the Texas Medical Center, Memorial City, Sugar Land and The Woodlands. To set up an appointment or find the location nearest you, visit ironman.memorialhermann.org.