Early Voting For May 24 Runoff Elections Starts Monday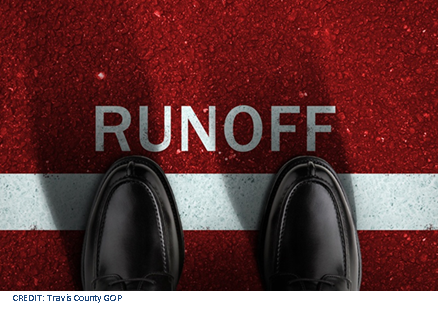 "The Primary election season is not over. There are several important races that remain to be decided by voters, locally and statewide,"
stated Harris County Clerk Stan Stanart while reminding voters that the Early Voting period for the May 24, 2016, Democratic Party and Republican Party Runoff Elections begins Monday, May 16 and runs through Friday, May 20.
There will be forty-four Early Voting locations available to Harris County voters. Voters are strongly encouraged to visit www.HarrisVotes.com and review the Early Voting schedule before heading to a voting location, especially voters residing in areas impacted by recent flooding.
"Bear Creek and Glen Cheek locations are unavailable due to the April floods. Voters near Bear Creek Park Community Center may vote at Lone Star College. Voters near Glen Cheek Education Building may vote at Harris County MUD 81",
asserted Stanart, the chief election officer of the County. Additionally, there are two new Early Voting locations, Fallbrook Church to support voters northwest of I-45 and Beltway 8, and SPJST Lodge #88 to support voters near the Memorial Park/Heights area.
To obtain a detailed early voting schedule, a personal sample ballot, election day polling locations, or a list of acceptable forms of photo identification required to vote in person, voters may call 713.755.6965 or visit www.HarrisVotes.com. During the abbreviated Early Voting period, polling locations will be open from 7 am to 7 pm.
"Aside from knowing where to vote, there are important guidelines voters should be aware of before voting in a Primary Runoff," added Stanart. "March 1 Primary voters must vote in the same party's Primary Runoff Election. Voter may not cross-over between the Primary and the Primary Runoff Election. Eligible voters who did not vote in March may vote in either political party's Primary Runoff Election, but not both."
The Harris County Primary Runoff election ballot for Democrats includes twelve contests and for Republicans, six. Democratic Primary Runoff Election voters will nominate candidates for Railroad Commission, State Board of Education District 6, State Representative District 139, the 11th, 61st and 215th Judicial District Courts, Sheriff, Justice of the Peace Precincts 1 and 7, and Constable Precincts 2 and 3. Plus, voters in Voting Precinct 398 will determine their chairman. Republican Primary Runoff Election voters will nominate candidates for U.S. Representative District 18, Railroad Commissioner, Court of Criminal Appeals Place 2 and 5, and State Representative District 128. In addition, Republicans will choose the leader (Chairman) of the Harris County Republican Party.
"I encourage every eligible voter to do their homework and then go vote early. Remember, during early voting, a voter can vote at any one of the early voting sites. In contrast, on Election Day, voters must vote at a designated polling location,"
concluded Stanart.