Dr. Austin Lane Named Sole Finalist for 12th President of Texas Southern
Lane to take the helm of TSU in its 89 th year as a premier HBCU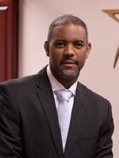 HOUSTON (May 16, 2016) – Dr. Austin A. Lane has been named the sole finalist to become the 12th president of Texas Southern University (TSU) by its Board of Regents. Lane plans to assume leadership of Texas Southern on or about June 7, 2016, after a Board vote. He replaces Dr. John M. Rudley, who has served as president since 2008.
Derrick Mitchell, chair of Texas Southern's Board of Regents, said that Lane "embodies the skills necessary to position the University as a destination institution for those seeking an innovative learning process through a stellar curriculum."
"The Board of Regents engaged in a dedicated and thorough search of outstanding candidates and Dr. Lane was clearly the right man at the perfect time in Texas Southern's existence," Mitchell said. "We look forward receiving the benefit of his strong and progressive leadership to move TSU to the next level in higher education."

Dr. Lane was managing seven campuses in the Lone Star system, with the smallest location educating 10,000 students. His plan for TSU includes strengthening student recruitment and enrollment, and focusing on retaining students through a four-year graduation plan. Another major priority is keeping TSU strong and independent, and maintaining its stature as a premier HBCU. Dr. Lane plans to maintain his passion for student academic productivity and growth, and wants to produce graduates who will be prepared for the global workplace at the point of graduation.
Lane will bring a strong academic and personal HBCU experience to his presidency at Texas Southern, including an undergraduate degree from Langston University, the only HBCU in Oklahoma. His father- and late mother-in-law both attended Texas Southern. Larry Williams, Lane's father-in-law, was a TSU student alongside Mickey Leland, the esteemed late Texas congressman. Williams served as best man in Leland's wedding.
Lane and his wife, Loren, have three children, ages 19, 15 and 9. They are members of Wheeler Avenue Baptist Church in Houston.
Dr. Lane was appointed Executive Vice Chancellor of Lone Star College in January 2015. He was the lead administrator for Academic Affairs, Student Services Workforce Education, Corporate College, Honors College, International Programs, Strategic Planning and Assessment, and University Centers in The Woodlands and University Park, among a host of responsibilities. He served as the third president of Lone Star College-Montgomery for six years, leading an institution that experienced the fastest growth in Texas and the nation.
A native of New Jersey, Dr. Lane graduated from Hackensack High School and attended Odessa Junior College in West Texas on a basketball scholarship. He holds a B.A. in psychology from Langston University, M.A. in human relations from The University of Oklahoma, and Ed.D. in higher education administration from The University of Alabama.

Dr. Lane has been lauded as an innovator and visionary leader, and his career in higher education is marked by a variety of successive leadership roles and professional achievements. Before joining Lone Star College-Montgomery, Dr. Lane served as vice president for student affairs at Tyler Junior College and was responsible for directing a college-wide strategic enrollment management team that posted the largest enrollment in the school's history. He developed strategies to enhance the academic and student service reputation of the college. Prior to joining Tyler, he served as the dean of students at The University of Texas at Arlington and was instrumental in planning and overseeing several student success initiatives that were designed to increase enrollment and retention.