The Ensemble's "Plenty of Time" Turns Up the Heat in Houston & Sizzles Just in Time for the Houston Summer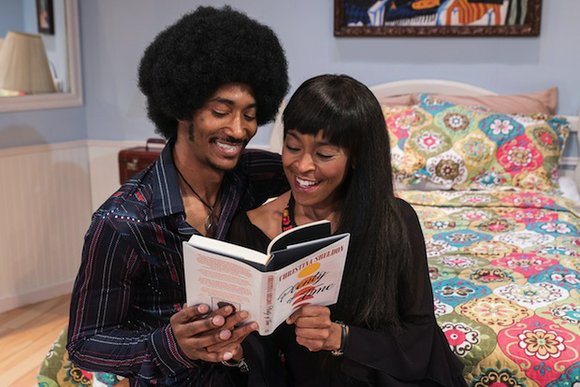 The Ensemble Theatre debuted Plenty of Time, a time-capturing, romantic comedy, for Houston audiences. Plenty of Time is an incredibly written play about love and life written by New York native John Shevin Foster and directed by Eileen J. Morris.
Plenty of Time takes place in the summer of 1968 and is about a spoiled rich southern debutante and a Black Panther who sparked a lustful interest in each other. The couple agreed to rendezvous once a year at Martha's Vineyard despite the fact they both come from very different backgrounds.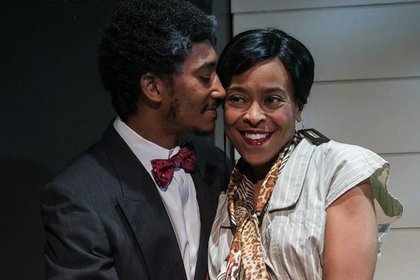 Over the course of the next four decades, they establish more than intimacy but develop a deeper connection. During the time they spend with each other, they candidly discuss their own accomplishments, failures, fears, and beliefs as they adapt themselves to the current political and social changes affecting all African Americans at the time.
Both main actors of the play give touching performances and their chemistry was apparent from the very first playfully, steamy scene. Rachel Hemphill Dickson's believable performance of "Christina," a quirky, bubbly, spoiled teenager to a gracefully-aged, respectable senior, is impressionable. She pulls together a riveting performance and it was delightful to see her believably personify every time period reflected throughout the play. Steven J. Scott's performance as the cool, suave ladies man Corey, who woos his costar as an even much cooler member of the Black Panther Party, was just as impressive. His portrayal of Corey's character evoked a combination of strength and vulnerability paired with great comedic timing. Watching him play a young Black man with so much strength, yet tenderness and endearing love for his costar was refreshing to watch.
One unique touch to the play was a video slideshow of pivotal historical and cultural moments throughout the 60's, 70's, 80's and 90's to current times. I actually enjoyed the use of these visual snapshots that showcased each decade; also it added a nice touch in weaving the scenes changes together.

I was very impressed with Plenty of Time it's a great play filled with flirtatious underwear scenes paired with great conversations about love, class, and politics. So I implore you to take in this underrated little gem of a play with your significant other, or make it a night to remember with friends! The main set of the show is, in fact, a bed. Need I imply more? Leave the kids or the modest at home for this steamy, but beautifully written production. I highly recommend this play for a must see this summer.
Plenty of Time is now running at the Ensemble Theatre from May 12 – June 5.
To Purchase tickets for Plenty of Time please visit: https://ensemblehouston.secure.force.com/ticket#details_a0SG000000M4UAyMAN