May 15 – 21 Declared Hurricane Preparedness Week
Visit MissouriCityReady.com for Safety Tips, Updates & Alerts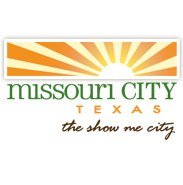 At the Monday, May 16 City Council meeting, Council Members proclaimed May 15 – 21 as Hurricane Preparedness Week in Missouri City. While Fort Bend County is designated by the state as a pass-through county for evacuees who live along the Gulf Coast, Missouri City residents are still encouraged to prepare themselves and stay aware of the potential for severe weather that can accompany tropical systems.
"While Texas has experienced several other major disasters in recent years, the last hurricane to make landfall in Texas was Hurricane Ike in September 2008. I caution citizens not to become complacent," Texas Gov. Greg Abbott said in his Hurricane Preparedness Week Proclamation. "When hurricanes occur, they can produce heavy winds, storm surges, torrential rains, inland flooding and tornados. It is important that all Texas, particularly Gulf Coast residents, be aware of the hazards hurricanes present."
Residents are encouraged to develop, review and practice their family's emergency preparedness plans and prepare appropriate "readiness kits" with important supplies in case of a weather emergency. Details on proper emergency preparation as well as a list of local, state and federal resources are available on the City's emergency preparedness website, www.MissouriCityReady.com. Residents may also sign up for Emergency Management alerts via this site and Twitter.com/MissouriCityEM.
"During emergency situations, communication between the City and residents is key. Residents are strongly encouraged to sign up for Missouri City Ready alerts to get up-to-date information as soon as possible," Emergency Management Coordinator and Fire & Rescue Services Division Chief of Training Jaime Ponce de Leon said. "Recognizing hazards and knowing what to do to protect yourself and your family during these situations will help you take effective steps to prepare beforehand and aid recovery after the event."
Officials also stress the importance of keeping a list of informational resources for reference. A recommended list for Missouri City residents includes:
Missouri City Police and Fire Departments: 911 or 281.403.8700

CenterPoint Energy: 713.207.2222

American Red Cross, Fort Bend County Branch: 281.342.9480

Enable Fort Bend (www.enablefortbend.com); 281.238.3514; the agency assists
individuals with functional and medical needs during an emergency or disaster
For more information about Missouri City, please watch the City website: www.missouricitytx.gov, like us on Facebook—fb/MissouriCityTX, follow us on Twitter and Instagram—@MissouriCityTX and watch Missouri City Television (Ch. 16 on Comcast and Ch. 99 on AT&T U-verse).