Paso Robles: A California Wine Country Experience with a Texas Twist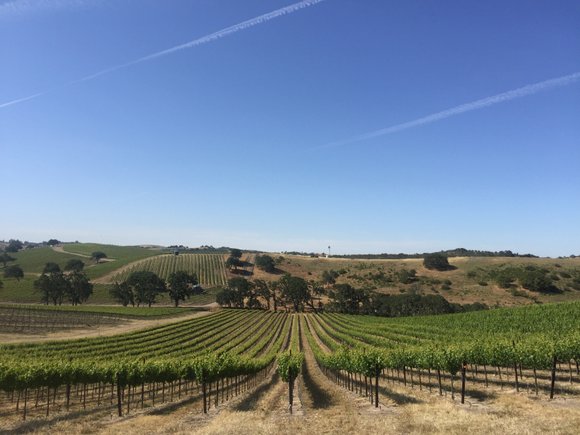 Paso Robles, California - Nestled approximately halfway between the cities of Los Angeles and San Francisco, along the California's gorgeous Central Coast, is a Wine Enthusiast's Dream. Thousands of miles from Texas, Paso Robles is a name that is becoming well known amongst wine drinkers throughout the Lone Star State. With many Paso Wines in stock at your favorite stores like SPEC's Warehouse and HEB, Texans can afford to sip as though they are at the vineyards.
Definitely a beauty within itself, Paso Robles offers more than just Wine and Vineyards. At first sight, you can not take your eyes off of the magnificent oak trees, rolling hills, and acres upon acres of vineyards (more than 32,000 to be exact) around nearly every corner where the region of Southern California ends. With the city proximity to the ocean, it offers more to be discovered with untouched beaches, tons of recreational activities (zip lining being one of many), terrific hiking trails, and the nation's iconic Hearst Castle! Follow us as we embark on a day-by-day journey throughout "A Genuine Wine Country Experience".
Day 1: Starting off by flying into San Luis Obispo Airport on Tuesday and stepping off of the plane onto the runway was an experience. Walking outside, Crow Limousine awaited to transport us to our beautiful resort. First into the limo, the anticipation was high waiting for the others to join. Once inside, it was like MTV's Real World, "6 Journalist picked to explore #PasoWine and tell their stories!" After a 30-minute ride, we arrived at the gorgeous Allegretto Vineyard Resort & Spa. Opening only six months ago, the Allegretto is definitely one of a kind in Paso Robles. Described as a rustic, Mediterranean-inspired refuge, the Allegretto is bathed in acres of sprawling vineyards and orchards, blending the region's best food and wine experiences with European-style hospitality.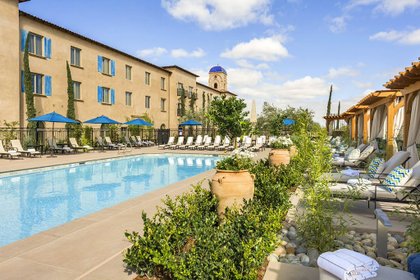 Christopher Taranto, Communication Director of the Paso Robles Wine Country Alliance, greeted us in the lobby with Dinner plans at Cello Ristorante and Bar at the Allegretto Vineyard Resort. Executive Chef Eric Olson and his global culinary experience were shown throughout three-course meal including Seared Diver Scallops and Kobe Steak with Roasted Carrots. Winery Guest included Don Brady, Winemaker at Robert Hall Winery, Doug Beckett, Founder of Peachy Canyon Winery, Ben Mayo, Winemaker at San Antonio Winery, and Steve Peck, Winemaker at J.Lohr Wineyards & Wines. We quickly took to the 2015 Robert Hall Sauvignon Blanc and the 2006 J Lohr Cuvee Pom. Both with a distinct taste and offered in Texas, the menu pairing was everything.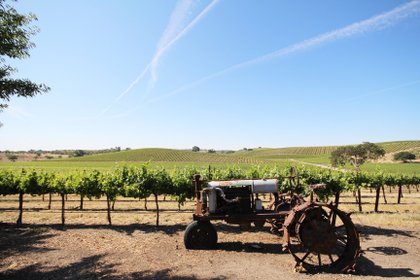 Day 2: On our exciting first full day in Paso Wine Country, we learned about the AVA and its Eleven Viticulture Areas (District). Located along California's famed Central Coast, the Paso Robles wine grape growing region's climate is perfect for the production of award-winning premium wines. The different districts including Paso Robles, Adelaida District, Creston District, El Pomar District, Paso Robles Estrella District, Paso Robles Geneseo District, Paso Robles Highlands, Paso Robles Willow Creek District, San Juan Creek, San Miguel District, Santa Margarita District, Santa Margarita Ranch and the Templeton Gap District. These 11 viticulture districts were made official in 2014.