Outdoor Dining
From orchard to table, apples bring flavor for the perfect picnic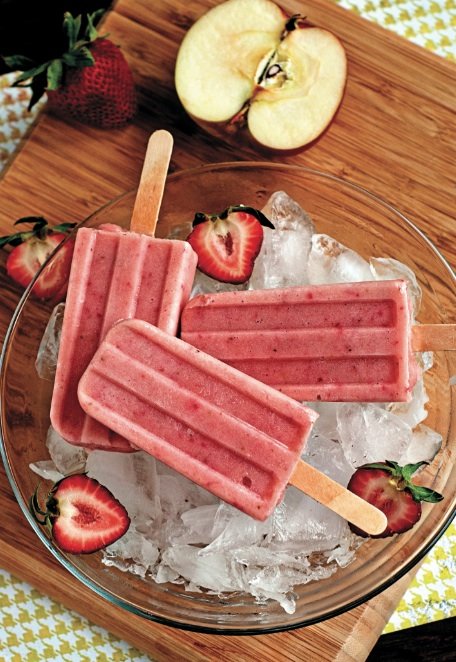 Combine confectioners' sugar and lemon juice to make glaze. While hot, drizzle glaze over top.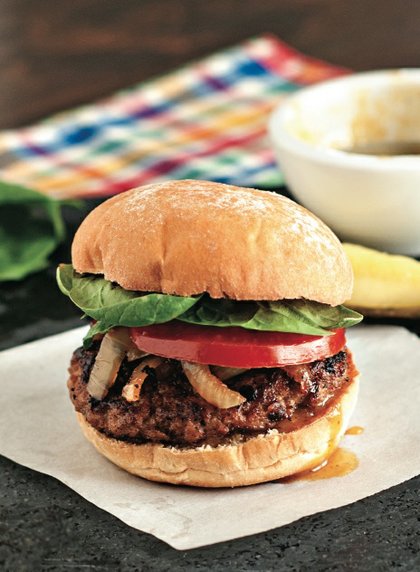 Spiced Pork and Apple Burger with Maple Dijon
Servings: 6
3 tablespoons maple syrup
2 tablespoons spicy brown mustard
2 pounds ground pork
1/2 cup Tree Top Natural Apple Sauce
1 1/2 teaspoons salt
1 1/2 teaspoons chili powder
1 teaspoon dry mustard
1/2 teaspoon black pepper
1/4 teaspoon ground cinnamon
6 hamburger buns
Baby Spinach leaves
Stir maple syrup and mustard together in a small bowl. Set aside. Spray a large non-stick grill pan or griddle with cooking spray and place over medium to medium high heat.
Mix pork, apple sauce, salt, chili powder, dry mustard, pepper and cinnamon together in a large mixing bowl. Form mixture into 6 patties. Place patties in pan and cook for 4 to 5 minutes, turn and cook additional 4 to 5 minutes or until done.
To serve, spread bun bottoms with maple mustard mixture. Top each with a patty, spinach leaf and bun top. If desired, toast buns and top with cheddar cheese, grilled onions, pickles, tomatoes or other favorite toppings. Serve with crispy sweet potato fries and steamed beans for an easy but special meal.