Stafford MSD Announces Class of 2016 Valedictorian, Salutatorian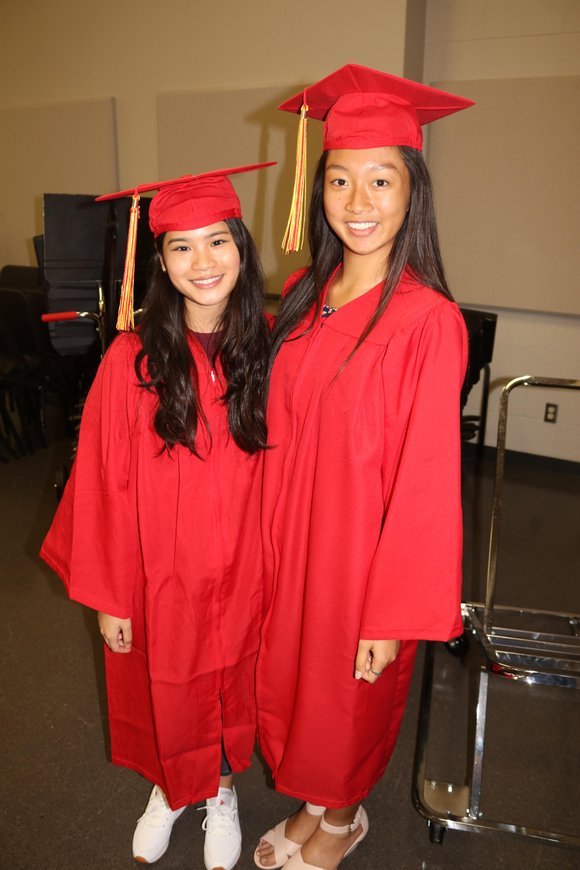 BY STAFFORD MSD COMMUNICATIONS
Meet our 2016 Stafford High School Valedictorian and Salutatorian, or as we like to say, our future Pediatrician and Neurologist.
Stafford High senior Vanessa Phung is the Class of 2016 Valedictorian, and senior Theresa Tran is the Salutatorian. Both will address their fellow graduates at the Stafford High Class of 2016 Graduation Ceremony at 7:30 p.m. on Friday, June 3 at Constellation Field.
Phung will continue her educational experience at the University of St. Thomas in Houston where she'll study Biochemistry with plans of becoming a Pediatrician one day.
"I've told my mom that since I was 6 years old," Phung said. "I really like kids, and I want to help them."
Tran will continue a family tradition of attending Texas A&M University in College Station. She'll major in Chemical Engineering with plans of becoming a Neurologist in the future.
"I really like the brain," Tran said.
Phung, the President of the SHS National Honor Society, has been ranked No. 1 in the Class of 2016 since her freshman year. She transferred to Stafford MSD as a fifth grader, after her family moved to Stafford from Houston.
Tran, a fellow Stafford resident, has attended SMSD since she began Pre-K in the fall of 2002.
Both students appreciated the opportunity to get to know their classmates and teachers in SMSD, where teacher-to-student ratios are favorable.
"I feel at home with these people," Tran said. "Graduating is bittersweet."
Both Phung and Tran benefited from the state-of-the-art Stafford College & Career Center (SCCC) a large component of Stafford High School.
Phung took courses at the SCCC's Health Science Academy and successfully completed an internship at CHI St. Luke's Health-Sugar Land Hospital.
Tran took four Dual Credit college courses, free of charge, through a partnership with Houston Community College As a result, she will be a semester ahead of her freshman peers at Texas A&M this fall.
The programs offered at the College & Career Center include Agriculture, Food & Natural Resources, Arts, Audio/Visual Technology & Communications; Business Management & Administration; Education & Training; Health Science; Culinary Arts; Information Technology; Law, Public Safety & Corrections; Manufacturing; Marketing, Sales & Service; Welding, Science, Technology, Engineering & Mathematics (STEM), and Transportation, Distribution & Logistics. Four of the academies -- Law and Public Service, Culinary, Welding and Automotive -- offer Dual Credit classes ending in a certification through Houston Community College.