Do Soda Taxes Work? Experts Look to Mexico for Answers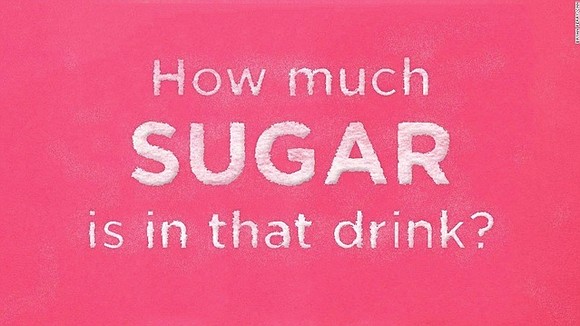 By Jacqueline Howard
CNN
(CNN) -- Should you have to pay an added tax for that soda? Voters in four American cities will face that question next week as they decide whether the sugary beverages sold in their neighborhoods should be taxed.
Initiatives to tax the sale of sodas and other sugar-sweetened beverages are on upcoming ballots in San Francisco, Oakland and Albany, California; and Boulder, Colorado.
As soda beverages have been associated with an increased risk of obesity, type 2 diabetes, heart disease and possibly heart failure, the idea behind these measures is to curb soda consumption in order to benefit public health.
A roughly 10% nationwide tax on sugar-sweetened beverages was introduced in Mexico in January 2014. Now, the policy is projected to result in an eye-popping drop in type 2 diabetes, stroke, heart attack and even death, according to a modeling study published in the journal PLOS Medicine on Tuesday.
"The tax has been criticized and under attack since it was approved," said Dr. Simón Barquera, director of research policy and nutrition programs at the National Institute of Public Health of Mexico and a co-author of the study.
"A number of critics said the tax percentage amount was basically insufficient to provide any heath benefit to the population," he said. "This study shows how important are the potential benefits, not only in reduction of cardiovascular health and diabetes mortality, but also in savings from heath expenditures if the soda tax is maintained or increased in the next 10 years."
Mexico has among the highest rates of diabetes in the Americas, with 14% of Mexican adults having diabetes, according to the new study. In The United States, about 12% of adults live with diabetes.
Additionally, Mexico and the United States have among the highest rates of soda consumption in the world. In 2010, 31.5 gallons of soft drinks per person were consumed in Mexico, and 31.2 gallons per person were consumed in the United States, according to a 2013 study published in the American Journal of Public Health. More recent data has shown Americans have been drinking fewer sodas since then.
The new projections released this week reveal how soda taxes might benefit public health not only in Mexico but in other countries with high rates of soda consumption and diabetes, including the United States, said Dr. Kirsten Bibbins-Domingo, a professor of medicine, epidemiology and biostatistics at the University of California, San Francisco. She was lead author of the new study.
Surprising predictions for the future
The study researchers used the Cardiovascular Disease Policy Model, which has been involved in estimating health benefits in the United States since the 1980s, to simulate how Mexico's sugar-sweetened beverage tax would affect adults ages 35 to 94.
The model was populated with data from the Mexican National Health Surveys, and from diverse national health system registries, to measure projected impacts from 2013 to 2022.
Separate studies have demonstrated that the Mexican soda tax has reduced purchases of sugary beverages, according to the researchers.