Do Soda Taxes Work? Experts Look to Mexico for Answers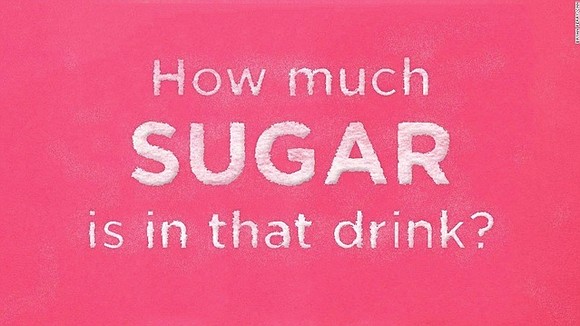 After the tax went into effect, purchases of taxed sugary beverages decreased by an average of 6%, compared with what expected purchases would have been with no tax, according to a study in the British Medical Journal in January.
That study also showed that the drop in purchases accelerated, declining up to 12% by December 2014. "It was the range of 6 to 12% that we used as the basis for modeling," Bibbins-Domingo said.
So, based on the new model, the researchers projected that a 10% reduction in sugary beverage consumption among Mexican adults could result in about 189,300 fewer cases of type 2 diabetes.
That drop in cases is associated with an anticipated savings of almost $1 billion in health care expenditures, Bibbins-Domingo said. The researchers also projected 20,400 fewer incidents of strokes and heart attacks, and 18,900 fewer deaths.
"Probably the most surprising thing to us was that, while the benefits we found were across the entire adult population that we modeled, the benefits were greatest in the youngest age population," Bibbins-Domingo said.
"In our model, the youngest age population is 35 to 44, and they were the ones with the largest number of diabetes cases prevented," she said. "What that tells us is that the health benefits are likely to be even greater. When you prevent diabetes in a younger person, that person is leading many more years of life without a chronic disease."
'Only time will tell'
Derek Brown, an economist and assistant professor of public health at Washington University in St. Louis who was not involved in the new study, said he was also surprised to see the largest savings among younger adults.
"A limitation of the study is that it does not cover anyone below age 35. Sugar-sweetened beverage consumption rates are likely to be even higher among this group. They also do not include any indirect benefits, such as reduced absenteeism and greater productivity from a healthier work force," Brown said.
"The most direct economic benefit of a sugar-sweetened beverage or soda tax is reduced health care expenditures. ... Even a small decrease can be meaningful," Brown said. "Economists also measure what we can in indirect benefits: forgone earnings, reduced quality of life and mortality. These things also have value."
Overall, the new findings are important in terms of health care cost-savings, morbidity and mortality savings, and quality of life, said Dana Hunnes, a senior dietitian at Ronald Reagan UCLA Medical Center and an adjunct assistant professor at the University of California, Los Angeles Fielding School of Public Health.
However, "this study has its limitations in part because the further out into the future you project, the more uncertain the results. I think only time will tell whether the models they use adequately predict what will happen," said Hunnes, who was not involved in the new study.
"If this is truly a long-term prospective study or experiment, then over time, they can track what is happening (with sugar-sweetened beverage consumption) and create new models based on their own findings. That would be really great," she said. "In cultures that do not drink sugary beverages, rates of overweight and obesity are almost nil. In developing countries, such as Mexico, India and China, where sugar-sweetened beverages have only been introduced in the last few decades ... rates of overweight and obesity quickly reached sky-high proportions."