Do Soda Taxes Work? Experts Look to Mexico for Answers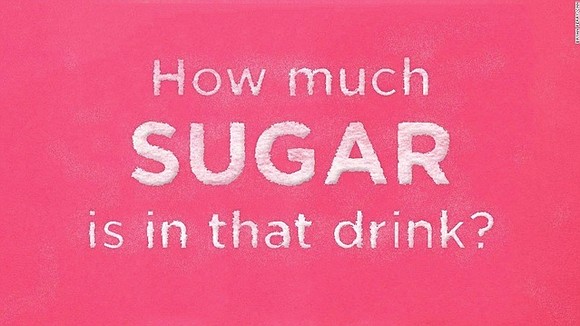 Soda industry fights back
However, the International Council of Beverages Associations noted in a statement that soft drink consumption in Mexico was reduced by only 11.6 milliliters (about two teaspoons) per person per day, according to the British Medical Journal study.
"The facts show that this tax has resulted in an insignificant calorie reduction per person per day in 2014, with no apparent health benefit," the statement said.
"We do know through academic studies and from the marketplace that the tax reduced 10,000 jobs, caused a decline in Mexican GDP, and increased the tax burden on the poor; all without any evident improvement in public health. The beverage industry understands that (the) overweight and obesity issue is a very complicated one, and it will not be solved by a singular simplistic solution like a discriminatory tax," the statement said. "In Mexico, our companies are working well with government and civil society on meaningful solutions, and we would hope the tax-only advocates would join this more meaningful approach."
Since the tax in Mexico specifically targets sugar-sweetened beverages, Bibbins-Domingo argued that there are other ways in which small grocers and big industry alike would continue to make money and not lose jobs. When taxed, many soda consumers simply switch to healthier alternatives, such as bottled water, that are not taxed, she said.
"People still come in, and they purchase their groceries; they purchase their beverages. It's just hopefully healthier types of beverages that they purchase," Bibbins-Domingo said.
Additionally, some soda tax opponents argue that they unfairly target low-income and minority communities, so in other words, such taxes are regressive.
"I would say that these are often communities that are disproportionately burdened by diabetes itself," Bibbins-Domingo countered.
"While taxes do have an impact on people who have limited budgets and limited incomes, unfortunately, those are communities that are also burdened by diabetes and suffer the cost and health consequences of having diabetes," she said. "What we found in other work is that preventing diabetes can have a proportionately greater impact on improving health in poor and minority communities."
A report that the World Health Organization released last month showed that taxing sugary drinks might be linked to reducing not only type 2 diabetes but also obesity and tooth decay.
WHO officials urged governments to consider fiscal policies to limit the consumption of sugar-sweetened beverages and their associated health impacts.
"There is a growing acceptance of taxes as an important public health tool to help combat the rise of diabetes, and that is part of the reason why the World Health Organization a few weeks ago issued their report," Bibbins-Domingo said. "The World Health Organization report highlighted that diabetes rates have quadrupled around the world.
"The rising tide of diabetes is a worldwide problem."
More city soda taxes
To combat diabetes in the United States, two cities have implemented taxes on sugary drinks.
In June, Philadelphia became the second city in the United States to approve a soda tax, which goes into effect January 1. The first city was Berkeley, California, which passed its soda tax in 2014.