Tamron Hall Creates Fund to Support Domestic Violence Survivors in Honor of Late Sister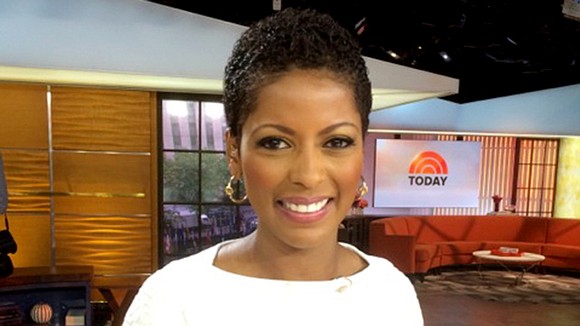 article by Ashley Monaé via madamenoire.com
It's been nearly 12 years since Tamron Hall lost her sister Renate to an act of domestic violence. Found beaten and floating face down in a pool in Houston, Hall has since devoted her time to advocating for domestic violence victims and speaking out of the issue.
To honor Renate and take help others dealing with the same issue, the Today co-host decided to partner with non-profit Safe Horizon, launching "The Tamron ♥ Renate Fund" in October, which is also Domestic Violence Awareness Month. Aimed at providing support for victims, the fund educates their friends and family members so they can learn how to become a strong support system.
In addition to the fund offering educational courses and offering resources like shelter and legal expenses for victims, families can call Safe Horizon's 24-hour hotline (1-800-621-HOPE (4673)) as another alternative to learning how they can help victims.
To read more, go to: http://madamenoire.com/724828/tamron-hall-domestic-violence-fund/
Source: Good Black News