Freddy Tylicki: $300K Raised for Paralyzed Jockey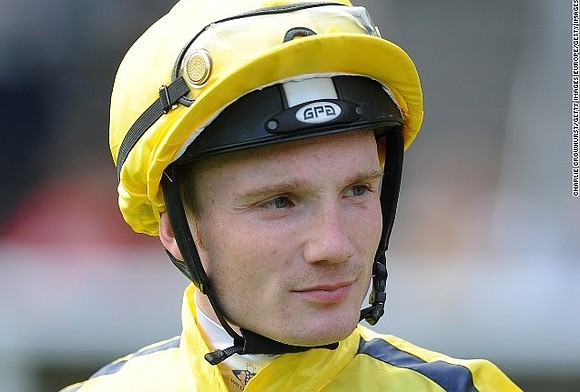 (CNN) -- It was the fall that shook horse racing to the core.
Freddy Tylicki was paralyzed from the waist down after he was involved in a four-horse pile-up at Kempton Racecourse last month.
Tylicki suffered the worst injuries of the four riders involved -- a T7 paralysis -- but now a charity fund raising page has received donations of over $300,000 after it was set up on November 4.
New British flat racing champion Jim Crowley escaped with a broken nose, Ted Durcan fractured his right ankle, while Steve Drowne was unhurt.
Tylicki's mount Nellie Dean and the three other horses involved were all unscathed.
The GoFundMe page was set up by the presenter for British television racing channel At The Races Matt Chapman and quickly surpassed the initial target of $25,000.
"The response has, of course, been incredible and the money raised is more than I could ever imagine," Chapman said. "Having said that, the racing community is a strong and great one.
"It's an industry that looks after its own, so maybe I shouldn't have been quite as overwhelmed as I am. The important thing now is that people don't think we have enough funds. In this situation there will never be enough."
Tylicki recently won his second Group One race -- the highest level of Thoroughbred and Standardbred -- at the prestigious Chantilly Racecourse in what has been a breakthrough year.
While the course at Kempton was deemed safe for racing following the fall all four remaining races on October 31 were canceled out of respect for the injured jockeys.
Tylicki remains in intensive care at St. George's Hospital in Tooting, south London.
A number of high-profile jockeys, including Frankie Dettori, have come out in support of Tylicki, while several betting companies have donated large sums to the fundraising page.