BSG Spencer Hwy. JV to Better Serve Customers with U-Haul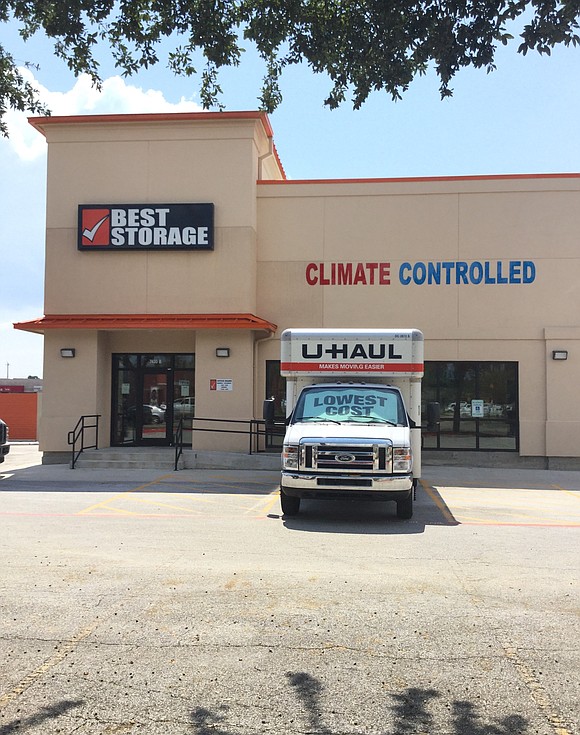 PASADENA, Texas (Nov. 14, 2016) — U-Haul Company of Texas is pleased to announce that BSG Spencer Hwy. JV, also known as Best Storage, has signed on as a U-Haul neighborhood dealer to serve the Pasadena community.
BSG Spencer Hwy. JV at 7430 Spencer Hwy. will offer U-Haul trucks, trailers, towing equipment, support rental items and in-store pick-up for boxes.
Hours of operation for U-Haul rentals are 9:30 a.m.-5 p.m. Monday-Saturday and 1 p.m.-5 p.m. Sunday.
Reserve U-Haul products at this dealer location by calling (281) 886-0580 or visiting https://www.uhaul.com/Locations/Truck-Rentals-near-Pasadena-TX-77505/039079/ today.
BSG Spencer Hwy. JV partners Robin Parsley and Charles Turet are proud to team with the industry leader in do-it-yourself moving and self-storage to better meet the demands of Harris County.
U-Haul and BSG Spencer Hwy. JV are striving to benefit the environment through sustainability initiatives. Truck sharing is a core U-Haul sustainability business practice that allows individuals to access a fleet of trucks that is larger than what they could access on an individual basis.
Every U-Haul truck placed in a community helps keep 19 personally owned large-capacity vehicles, pickups, SUVs and vans off the road. Fewer vehicles means less traffic congestion, less pollution, less fuel burned and cleaner air.
U-Haul is a proud sponsor of the 75th anniversary of Pearl Harbor Day. The Company is honoring Pearl Harbor survivors and World War II veterans by supporting the events in Oahu commemorating the Dec. 7, 1941 attack. Founded by a WWII Navy veteran and his wife, U-Haul makes veterans a focus of its charitable works and has been recognized repeatedly as one of the top veteran-friendly U.S. employers. Any Pearl Harbor survivors affiliated with U-Haul Team Members or neighborhood dealers are encouraged to contact U-Haul at publicrelations@uhaul.com.