Marium Echo Performs Letters and Numbers For A Private Live Recording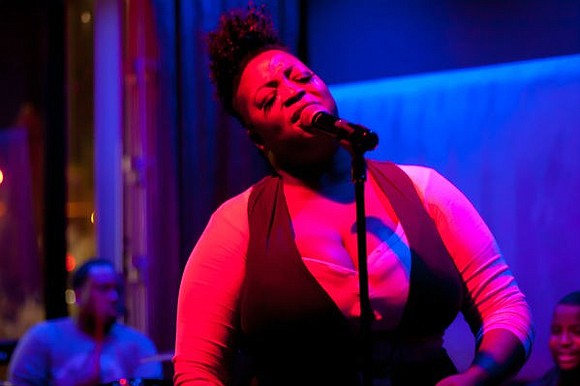 (Houston, TX) -- Marium Echo's Letters and Numbers comes to life with a live performance and recording on Tuesday, November 22, 2016 at Heights Vinyl (3122 White Oak Houston, TX 77008). Doors open at 7:00 pm and close at 7:30 pm.
You may know Marium Echo from performing at countless venues in Houston, dominating covers of popular songs or intriguing her audience with original pieces. Letters & Numbers, being one of those original pieces, will be the focus of her upcoming performance at Heights Vinyl. Letters & Numbers features stunning tracks like "Trumpet", "I Can't Fix It", and "My Dream Last Night". The live version of Letters & Numbers will also feature two UNRELEASED tracks. Echo will be accompanied by her band The Kung-Fu Pimps - a hand picked group of renowned musicians from around the country.
Echo wants to share this moment with a select group as she is preparing to release a brand new LP early 2017. The finished product of Echo's Letters & Numbers performance will be recorded live and will also be a visual.
*Take a listen to Letters & Numbers HERE.
ABOUT MARIUM ECHO
Marium "Echo" Rattler lives up to her name. Although her voice can be gentle and sweet, she can make her vocals so boisterous that it literally has it's own "Echo". A Houston native, Echo has over a decade of musical theater and vocal jazz performance training - and it shows. Her music versatility ranges from poetry to RnB, Funk, Jazz, Hip Hop and Soul. She has worked with the likes of Chrissette Michelle, Lalah Hathaway, Dwele, Robert Glasper, Talib Kweli, Marsha Ambrosius and many more.