Santa Fe, New Mexico: "The City Different"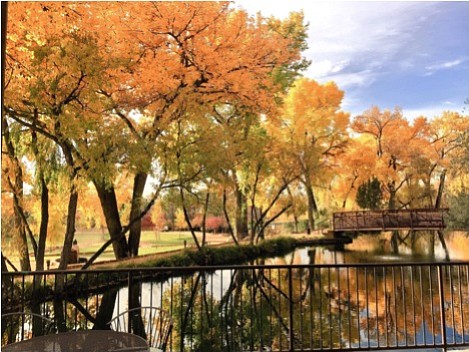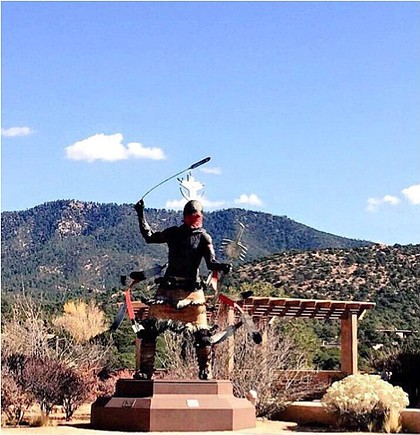 Santa Fe is the perfect destination for relaxation and rejuvenation. With 3 of Santa Fe's spas named as the "Top Best Hotel Spas" by USA Today, it is easy to say that Santa Fe is the ideal destination for relaxing, detoxing, and getting away from it all. While visiting "The City Different" I got a chance to experience this first hand with a spa day at the Ten Thousand Waves Spa. Ten Thousand Waves is a small, secluded property with a Japanese-style spa and 12 guest rooms nestled in a mountainside pine forest just outside of Santa Fe. The grounds are dotted with soaking tubs and cold plunges with professional therapists on hand to perform many types of massages and treatments. Rooms aren't only luxe, but have a contemporary Asian look to tie in with the Japanese theme. Whether you are getting a move on with hiking, soaking away your stress or just want to find yourself still in nature, whatever your body and soul needs, Santa Fe will help you find it.
Of course, you can't do Santa Fe without experiencing their cuisine! From roasted chile to tamales, you are in for a treat with special flavors and excellent spirited pairings. During our trip, we had the opportunity to dine at several amazing restaurants but nothing was more magical then cooking up our own Northern New Mexico Food at the Santa Fe School of Cooking. Seated in front of the demonstration kitchen, our group of journalists watched as Chef Micah prepared an authentic meal before our eyes. Over the course of two hours, we learned tips for making mole', choosing peppers, roasting chile pepper, while listening to stories told that intertwined the food with the rich history and culture that is Santa Fe. Oh, and we sipped on local wines as the yummy aroma filled the room!
The last hour was dedicated to eating! Perfectly plated meals were assembled on the counter and brought to our table. From the Corn Bisque soup to the Tamales, it was a great experience and a fantastic meal.
On a very personal note:
Whether you are visiting Santa, New Mexico for the 40 different festivals or fiesta, the 250 plus art galleries, 325-plus days sunshine or the 400 plus restaurants and fabulous bars, there is no doubt that you will fall in love with this magical city. #TeamStyleMag would love to give a loving shout out to the Lou Hammond Group for the gracious invite and Cynthia Delgado and John Feins of Santa Fe Tourism Bureau. Also, thank you to La Posada de Santa Fe and Hotel St. Francis for the lovely accommodations.