Cuba: What's Next Under Raul Castro?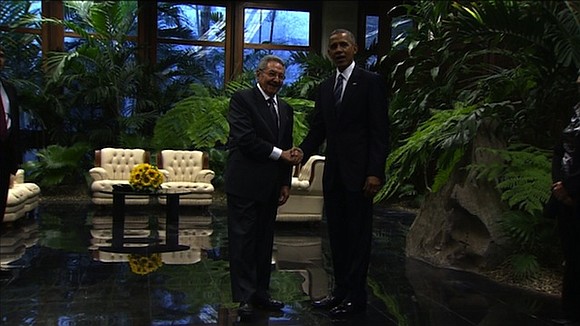 By Steven Visser and Catherine E. Shoichet
CNN
(CNN) -- Now that his brother Fidel is no longer looking over his shoulder, will Cuban President Raul Castro take the chance to move their country in a new direction?
If he wants to steer a new course, there's still time. The younger Castro brother, who's been running the island nation for a decade, has more than a year until he's set to step down.
But so far during his presidency, major shifts for Cuba haven't been in the offing.
"The thing about Raul is he's still very much tied to the past," says William Rowlandson, a senior lecturer in Hispanic Studies at the University of Kent. "Under his leadership, there have been reforms and progress made on all sorts of fronts, but it's a hesitant game. No massive, great changes have been made."
We don't yet know the answer to a key question: Did Raul Castro inch reforms forward out of respect for his brother, or was the slow pace of change a result of his own beliefs and leadership philosophy?
There are many factors that could impact Raul Castro's rule before the 85-year-old president steps down in 2018. Here are some key areas to watch:
Economic reforms
The shadow of Fidel Castro, who died Friday at age 90, still looms large over Cuba. But his death may make it easier for free-market reforms to take hold in the communist state, Cuban experts told CNN.
That's because Raul Castro knows that history will judge him and the next generation of Cuban leaders on economic opportunity, said Tomas Bilbao, a policy adviser to Engage Cuba, a coalition of businesses and nonprofit organizations that seek closer relations between the US and the Caribbean island nation.
"They have to deliver," said Bilbao, now a business consultant and former executive director of the Cuba Study Group, a Washington-based organization that promotes human rights and market reforms. "While Fidel Castro's legitimacy rested on the fact that he was the head of the revolution, Raul Castro realizes he must deliver on economic reforms."
Among the notable changes under Raul Castro's rule: a rise in private enterprise due to government policies allowing people to get permission to set up their own businesses, according to Rowlandson.
"That's made a significant impact," Rowlandson said.
But Joel Ross, a Latin America analyst at the risk management firm Verisk Maplecroft, based in the United Kingdom, told CNN it is important to remember Raul Castro has only loosened Cuba's economic model "slightly" so far during his presidency.
His brother's death may encourage him to nudge open the door of reform a bit more than he would have felt comfortable while his brother was alive, Ross said. But how much still remained an unknown, according to Ross.
"It is important to recognize the changes that have been brought about since Raul came to power," Ross said Saturday. "He has allowed some reforms to be enacted that Fidel would never have been OK with.