Cubans, World Commemorate Fidel Castro's Life and Death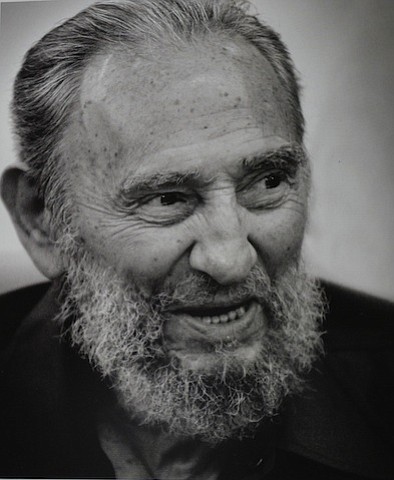 By Patrick Oppmann
Steve Visser and Madison Park
(CNN) -- Cubans will celebrate Fidel Castro's life at mass gatherings this week as the Caribbean country highlights the path Castro took during the revolution he embodied six decades ago.
The funeral for the longtime leader will be next Sunday, December 4, at Santa Ifigenia cemetery in Santiago de Cuba, the island's second largest city and site of the putative beginning of the Cuban Revolution in 1953.
The path of celebration
On Monday two simultaneous 21-gun salutes will fire in Havana and Santiago de Cuba to pay tribute to Castro, who ruled Cuba for nearly five decades, according to Cuba's state news agency.
On Tuesday evening in Havana, at least tens of thousands are expected to pay tribute to Castro in the large plaza named for national hero Jose Marti, a poet and leader of Cuba's 19th century fight for independence from Spain.
On Wednesday Castro's ashes will begin a ceremonial journey east across the country, the reverse of the route Castro and his band of rebels took to seize power from dictator Fulgencio Batista in 1959.
His ashes are expected to arrive in Santiago de Cuba Saturday for a 7 p.m. rally at the Antonio Maceo Revolution Square.
On Tuesday through Saturday there will be cannon firings every hour on the hour from 6 a.m. to 6 p.m.
And on Sunday, Castro's ashes will be interred in the same cemetery where Marti is buried after a 7 a.m. service. At 9 a.m. that day, another 21-gun salute will fire simultaneously in Havana and Santiago de Cuba.
Sadness and joy
Castro died Friday at 90. His brother, Raul Castro, announced his death in a televised statement Saturday.
"I say to the people of Cuba, with profound pain I come here to inform our people, our friends of America and the world, that today, 25 November, 2016, at 10:29 pm, died the chief commander of the Cuban revolution, Fidel Castro Ruz," Raul Castro said.
A concert by famed tenor Placido Domingo was canceled and clubs usually alive with music went silent as public performances were stopped.
Cuban radio and television will broadcast patriotic and historical programming during the nine days of mourning that began Saturday, state news outlet Granma reported.
"The Cuban people are feeling sad because of the loss of our commander in chief Fidel Castro Ruz, and we wish him, wherever he is, that he is blessed, and us Cubans love him," a young Cuban woman told CNN.
At the University of Havana, where Castro attended law school 70 years ago, people placed flowers and photos by a statue on the campus' main steps.
In Bíran, a town near Cuba's eastern tip where Castro was born, people flocked to the home of his half-brother, Martin Castro. They wanted to know whether the hometown revolutionary was dead.
"They have been knocking and calling and asking if it is true," said Angel Daniel Castro, a nephew of Fidel Castro's.