5 Things for Tuesday, November 29: Colombia Plane Crash, Ohio State, Donald Trump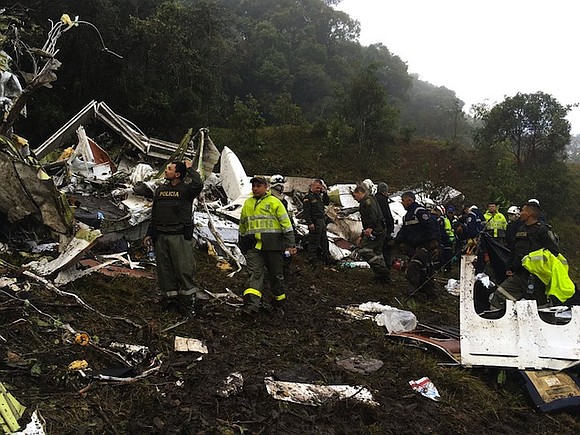 By Doug Criss
CNN
(CNN) -- A crash in Colombia, an attack in Ohio and a crisis in South Korea. Here's what you need to know to Get Up to Speed and Out the Door.
1. Colombia plane crash
A plane carrying members of a Brazilian soccer team crashed in Colombia. Seventy-six people are dead; six people survived the crash. Officials say the charter plane -- which took off from Bolivia last night -- declared an emergency before going down near Medellin.
2. Ohio State University attack
An Ohio State student rammed his car into a crowd, got out and charged at passersby with a knife. He wounded 11 before a campus police officer shot him dead. Abdul Razak Ali Artan, a Somali immigrant, said in a Facebook post that he'd grown "sick and tired" of seeing Muslims "killed and tortured."
3. Presidential transition
Donald Trump's picked Georgia Rep. Tom Price to run the Department of Health and Human Services, and that makes sense because Price, a surgeon, hates Obamacare, which he'll be in charge of dismantling. Trump may make more Cabinet announcements today and powwow again with Mitt Romney.
4. South Korea
South Korea's embattled president, Park Geun-hye, says she'll resign if that's what parliament wants. And Parliament does want it -- lawmakers are prepping an impeachment vote against Park, who's been dogged by corruption allegations involving a confidante and other aides.
5. Dylann Roof trial
Dylann Roof is representing himself at his murder trial. He's accused of killing nine people in a racially-motivated attack at a black church in South Carolina. A judge OK'd Roof's motion, so that means Roof could end up cross-examining some of the very people he's accused of attacking.
BREAKFAST BROWSE
People are talking about these. Read up. Join in.
Gold rush
Like Willy Wonka and his golden ticket, Bud Light is offering a golden beer can that could lead to Super Bowl tickets for life.
Year's fear
Dictionary.com's word of the year is "xenophobia," and no one is celebrating that one.
A walk down the aisle
Now available in Aisle 3 -- cranberry sauce and romance! A Georgia couple got married in the supermarket where they met four years ago.
Not under anybody
London's given the OK for the construction of its largest skyscraper, a 1,016-foot-tall behemoth called 1 Undershaft.
Objects may be smaller than they appear
Officials in a Welsh town promised a 40-meter Christmas tree. That's 131 feet for you non-metric types. Turns out the tree's just 40-feet tall. Oops!
AND FINALLY ...
Baby meets pickle
Mason tries to eat a pickle for the first time. His reaction is pretty much just like ours, and we've been eating them for years.