Creator of 'La Borinqueña,' First Hispanic Superhero: We Needed a Symbol More Than Ever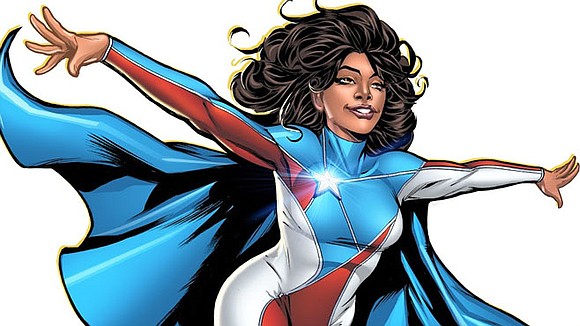 NEW YORK – In case you didn't know, Hispanics now have their very own superhero – she is a mighty Latina come all the way from the Isla del Encanto.
Created by Edgardo Miranda-Rodriguez, the superhero allows children of Hispanic origin to have a superhero that looks like them.
"What drew people to her wasn't the fact that it was a comic book – there is no comic book yet – it was what she represented, it was what she looked like. It was a character that was proud to be Puerto Rican. It was a character emblazoned with a costume that was screaming patriotism," said Miranda-Rodriguez.
La Borinqueña is the first Latina superwoman and was influenced by the history of the U.S. territory and the ongoing financial struggles currently plaguing it. Her name comes from Puerto Rico's national anthem of the same title.
Miranda-Rodriguez, who is the editor-in-chief for DMC comic-book imprint started by Run-DMC's Darryl McDaniels, took inspiration from the 1868 revolutionary version of the song by Lola Rodriguez de Tio, which he said it pretty much sounds like a superhero theme song.
Source: Fox News Latino