Houston BBWAA Announces Annual Awards
Altuve, Devenski, McHugh Among Recipients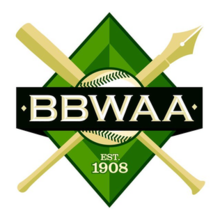 HOUSTON, TX - The Houston Chapter of the Baseball Writers Association of America has announced their annual awards for the 2016 season:
Astros MVP: IF Jose Altuve
Astros Pitcher of the Year: RHP Chris Devenski
Astros Rookie of the Year: RHP Chris Devenski
Darryl Kile Good Guy Award: RHP Collin McHugh
Houston Area (non Astro) Player of the Year: IF Paul Goldschmidt, Arizona Diamondbacks
Fred Hartman Long and Meritorious Service Award: Mike Lutz, former Associated Press writer
Additionally, the chapter also announced that 2016 Chapter Chair, Kristie Rieken of the Associated Press, will retain her role for the 2017 season.
This is Jose Altuve's third Team MVP Award, after receiving the honors in 2013 and 2014. Altuve was named to his fourth career All-Star Game this year, in what was his sixth Major League season. With a .338 average and 216 hits, Altuve won the AL batting title and led the AL in hits for the second time in the last three seasons (also 2014). The durable second baseman played in 161 games, and ranked highly in the AL in several categories in what was a historic, MVP-caliber season: batting average (1st, .338); hits (1st, 216); total bases (4th, 340); steals (T-2nd, 30); WAR (3rd, 7.7); doubles (T-3rd, 42); OBP (4th, .396); OPS (5th, .928); 4-hit games: (1st, 8); 3-hit games: (T-1st, 23).
RHP Chris Devenski had one of the most outstanding seasons by a rookie hurler in franchise history. Despite not making the Opening Day roster, Devenski made his debut on April 7, and went on to post a 2.16 ERA in 48 appearances (5 starts). He set Astros rookie reliever records in ERA (1.61) and WHIP (0.92). He also led AL relievers in inherited runners scored percentage (10.0%, 3 of 30 IR scored), while ranking second in innings (83.2), second in WHIP, third in strikeout-to walk ratio (6.92), third in opponent OPS (.511), fourth in WAR (2.8) and fourth in ERA.
The Darryl Kile Award, which has been awarded to RHP Collin McHugh, is also called the "good guy award," in memory of the late Darryl Kile, a former Astros standout pitcher. It is presented to the player chosen as the most affable with teammates, fans and the press. McHugh was 13-10 with a 4.34 ERA overall in 2016, once again finishing strong with a 4-0 record and 2.45 ERA in his six Sept.-Oct. starts. Since joining the Astros in 2014, McHugh is a combined 11-0 in 16 Sept.-Oct. starts with a 2.70 ERA.
IF Paul Goldschmidt, who was named the Houston Area Player of the Year (non-Astro), had another phenomenal season with the Diamondbacks, in what was his sixth season with the club. He batted .297 with 24 homers, 95 RBI and a NL-leading 110 walks. His performance earned him a spot on his fourth consecutive NL All-Star roster. Goldschmidt played high school baseball at The Woodlands and in college for the Texas State Bobcats.
Mike Lutz, this year's winner of the Fred Hartman Long and Meritorious Service to Baseball Award, covered the Astros for many years with the Associated Press.