Hurricane Matthew Stalks Florida Coast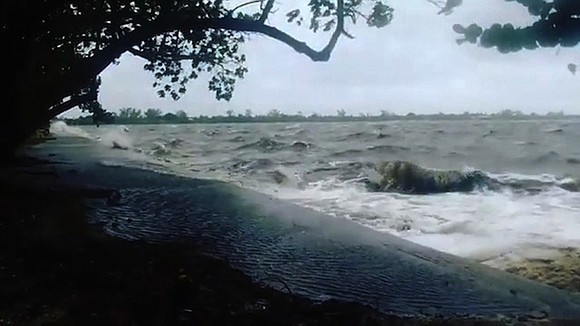 Palm Beach residents cleared many grocery store shelves ahead of the storm. Despite all the warnings, West Palm Beach Mayor Jeri Muoio said not everyone is listening, even with mandatory evacuation orders in place.
Mandatory evacuations in South Carolina
Cars packed highways in South Carolina, where officials gave mandatory evacuation orders for several counties.
Close to half a million people were expected to have evacuated by Thursday, said Kim Stenson, director of South Carolina Emergency Management.
The South Carolina Department of Transportation changed the directions of eastbound traffic lanes to accommodate the exodus of people leaving coastal cities like Charleston.
As thousands fled inland, some people said they were staying put.
North Carolina playing it by ear
Gov. Pat McCrory declared a state of emergency for the state's 100 counties. So far, though, no government official in the state has urged residents to evacuate.
"We're just going to have to play it by ear and have our resources ready," the governor has said.
Officials are concerned eastern North Carolina areas that were recently flooded will see more rain from Matthew.
Georgia governor: 'Remain calm, be prepared'
Gov. Nathan Deal has declared a state of emergency in 30 counties near the coast and ordered evacuations for all counties east of Interstate 95.
Of special concern is Tybee Island, a low-lying island east of Savannah, which is also under mandatory evacuation orders. "Remain calm, be prepared and make informed, responsible decisions," Deal said.
In Savannah, Mayor Eddie DeLoach warned those who stay that they'd be on their own.
CNN's Derek Van Dam, Elliott McLaughlin, Dave Hennen, Sheena Jones, Max Blau, Holly Yan, Stephanie Elam, Rolando Zenteno, Keith Allen, Shawn Nottingham, Alexander Leininger, Tony Marco, Deborah Bloom, Devon M. Sayers, Nick Valencia, Sara Sidner, Jason Morris and Rosa Flores contributed to this report.