Black Judge Candidates Bring Interest to Area Voting
Burt Levine | 10/14/2016, 11:38 a.m.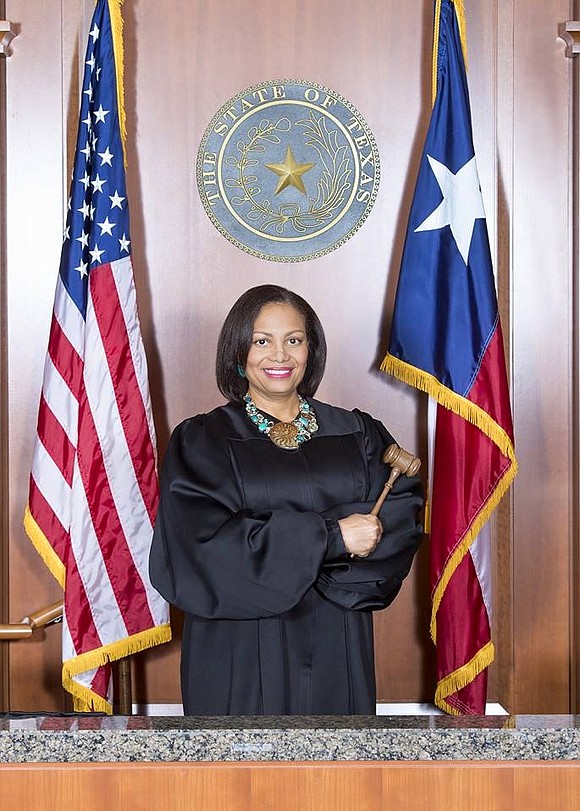 While this fall features the first national election without an African American in the race for President since 2004 and instead the two most disliked white candidates for President ever, there are African Americans running for judge and other area posts that are bringing excitement to the 2016 election season. They and scores of others are the reasons why on the Harris County ballot, the second longest ballot in the country, registered voters must get ready for early voting that starts this October 24th.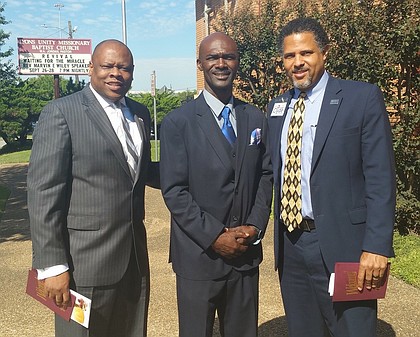 Judge Clydge Leuchtag was Harris County Commissioner El Franco Lee's last appointee and is running to keep his Harris County Civil Court at Law #1 bench. Leuchtag has served as a licensed attorney for more than 26 years, a licensed volunteer police officer for nearly 25 years and Judge of Harris County Civil Court at Law #1 since June 2015 having been appointed by Harris County Judge Ed Emmett, County Commissioners Jack Cagle, Jack Mormon, Steve Radack and Lee. He now is the only African American county court judge and the second ever.
"I've worked consistently with inner-city youth and churches in neighborhoods ignored. I've earned support from African American faith and community leaders in every area of this county. Fairness for all to me is not because of this year-long campaign but my two decades of local service and the way I've lived and live my life," said Leuchtag, who is involved every weekend and most evenings in communities and church efforts across Harris County.
Kevin Fulton is running for the 11th District Court, which is one of Texas' oldest courts. Benjamin Franklin's nephew once held it. If elected he'll be its first African American Judge for that court.
"I grew up with a single mom in the inner city where poverty was as plain as day. That is what drives me to want to be a fair judge to treat all those that come before me with respect. I saw violent guns; drugs and gangs destroy human life and humanity. I saw good people guide me. I remember racism when we moved to suburbs where I was called racist words that tore my heart and brought tears to my eyes," said Fulton, who later served in U.S. Army combat in the First Gulf War before building his law practice and raising his children with his physician wife.
Judge Maria Jackson has served at the 339th Criminal District Court since 2008 and is proud as a single African American mom and Christian to be the only African-American woman judge in each most recent election to earn endorsements from the Houston Police Officers Union as well as now the Mexican American Bar Association, the Harris County Deputies Organization, and Houston Realty Business Coalition.
"I've been lauded by the Houston Chronicle and Houston Press and those that come before my court for being faithful and accomplished for judging with integrity and for being tough and honest," said Jackson, a Democrat, respected by Republicans and citizens from across all of Harris County.

Keep in the know on Houston area politics and Houston area election issues with Burt Levine. Share this story online at www.stylemagazine.com.