Republicans Go On Offense Over Obamacare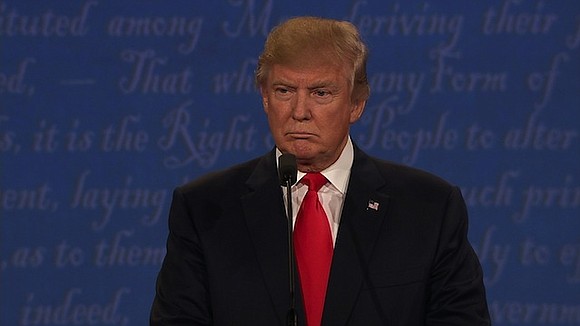 By Stephen Collinson
CNN
WASHINGTON (CNN) -- Obamacare's woes are back -- just two weeks before Election Day.
The government said Monday that premiums for Obamacare's benchmark plan are set to rise an average of 22% next year. That sticker shock is emerging as a potent issue in the final stretch of the 2016 campaign, giving GOP nominee Donald Trump and Republicans running for Congress a unifying rallying cry.
"It's blowing up all over the country," Trump told reporters Tuesday at his golf resort in Doral, Florida, vowing to repeal and replace Obamacare with something less expensive.
The GOP nominee's swift move to exploit the return of Obamacare was a sign he believes he can use it to throw his Democratic rival, Hillary Clinton, onto the defensive. Clinton has positioned herself squarely as the heir to President Barack Obama and the protector of his legacy. A fresh spat over health care could complicate Clinton's hopes to ride her commanding lead in the polls to a comprehensive victory on November 8.
The Obamacare hikes could be offset in many cases by subsidies. Still, Republicans have sought to make the law a campaign issue for weeks, seizing on former President Bill Clinton's remarks earlier this month that rising health premiums he said were caused by Obamacare were the "craziest thing in the world."
Clinton later walked back the remarks and backed aspects of Obamacare, but the GOP used the comment to highlight problems with the law and to try to drive a wedge between Hillary Clinton and Obama's supporters.
Boost for Senate candidates
Obamacare's rising premiums could also provide a boost for Republican Senate candidates, fighting a rear guard action against a rising Democratic tide and an onslaught by Clinton and Obama in their tough battle to retain the chamber.
Like Trump, Republican operatives swung into action quickly to exploit the premium hikes.
The National Republican Senatorial Committee blasted out a video of Katie McGinty, a Pennsylvania Democrat who is locked in a tight race with incumbent Republican Pat Toomey, in which she said that Democrats should be "proud of" Obamacare.
"Is Shady Katie still proud of Obamacare?" the NRSC released asked.
Iowa Republican Party chairman Jeff Kaufmann said in a statement that Democrat Patty Judge, who is seeking to unseat GOP Sen. Chuck Grassley, "cheers and hollers for the Obamacare disaster."
That is a message that is likely to be adopted in other Senate that could decide control of the chamber, including Sen. Kelly Ayotte's uphill re-election battle in New Hampshire and Sen. Richard Burr's tough fight in North Carolina.
Higher premium hikes in states like Florida -- a vital battleground where Clinton and Trump are campaigning on Tuesday -- and in Colorado could also shape the political narrative in the run-up to election day.
And Clinton's push into Arizona, a red state that Democrats believe they can pluck from Trump on Election Day, is now facing a new obstacle following news that Obamacare premiums could rise 116%.